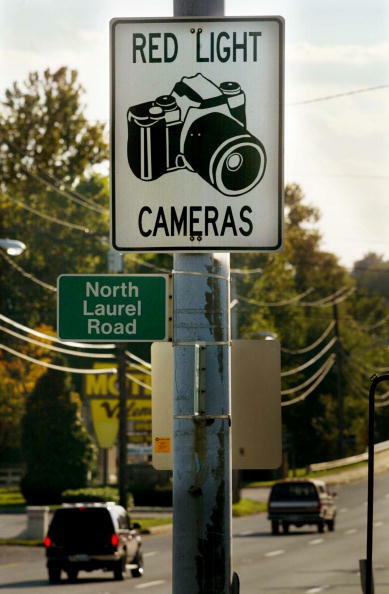 Its beginning to look like, after five failed attempts, this will be the session that the Legislature bans those red light cameras, News Radio 1200 WOAI reports.
A bill to outlaw the use of all photographic devices for traffic enforcement, including those cameras that are placed on school buses to catch people illegally passing the bus, sailed out of the House Transportation Committee on Thursday, and will be approved by the full House, where the bill has more than 100 supporters.
In previous sessions, it was the more conservative Senate which had approved the bill, only to see it killed in the House.
State Rep. Jonathan Stickland says passing the bill is a no brainer.
"Its from all walks fo life, left, right, center, everyone is involved," he said. "That is because the overwhelming voice of the people wants these things gone."
Critics have long complained that the cameras are nothing but a 'gotcha' way for, mainly suburban communities, to raise money from motorists who don't live in the community.
Red light cameras are mainly used by suburbs which sit astride major roads which take commuters into and out of a major city. In metro San Antonio, Balcones Heights and Leon Valley operate the cameras.
Stickland says commuters who are already stretched thin don't need to pay a 'commuter tax' just for the privilege of driving to work.
"It is time for us to respond and give them a statewide solution by banning red light cameras and this unconstitutional practice," Stickland says. "It is time for us to ban red light cameras and focus on real safety solutions where the numbers are very clear."
Supporters say red light cameras make roads safer by preventing motorists from running red lights and t-boning law abiding motorists. But several studies show the cameras actually increase the incidence of rear end collisions, because a driver gets into the intersection, notices the red light flash, and slams on the brakes, getting hit by the car behind.
Motorists are also concerned that the process of enforcing red light camera civil fines is unconstitutional, because it denies their their right to 'confront their accuser,' since the accuser is a camera. They also say it is unfair because the ticket is mailed to the registered owner of the vehicle, who may or may not be the person who actually ran the red light.
Lawmakers are also moving to decrease enforcement options for red light camera civil tickets, by forbidding county clerks from refusing to renew auto registrations due to unpaid tickets.
Law enforcement officers told the committee that parking tickets for decades have ticketed the owner of the car, and nobody ever complains about that. They also told the committee that the cameras are simply a new technology, no different from radar, that helps them enforce the law, and allows smaller police departments not to have to post one of their limited number of offficers at intersections to enforce traffic laws, freeing the officer up for other duties.
They also point out that motorists have no Constitutional right to run red lights.