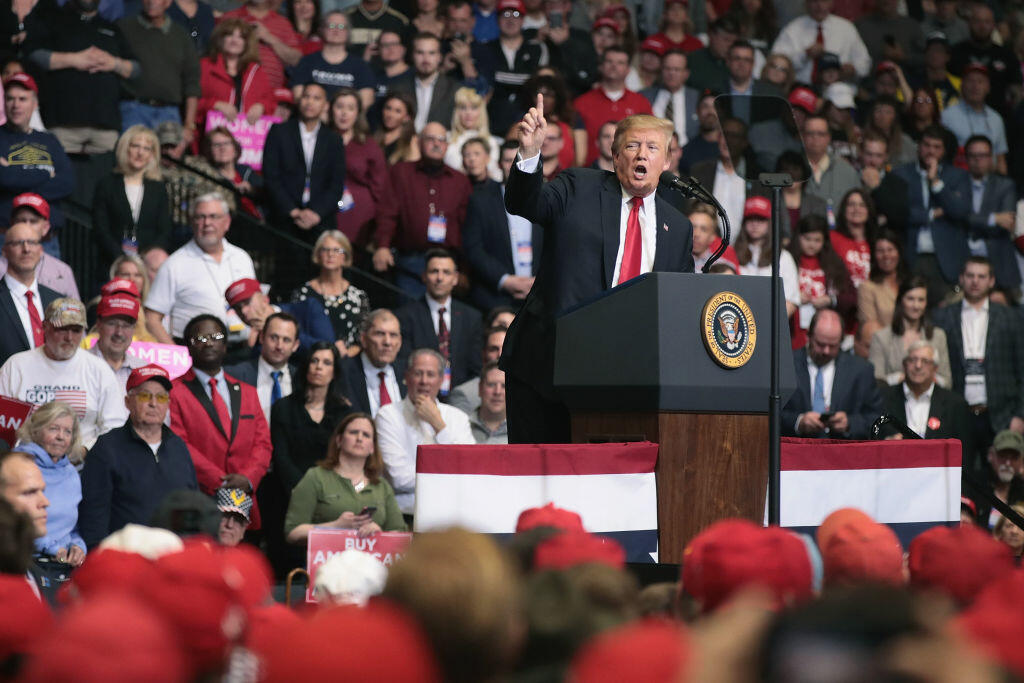 Air Force One is, once again, touching down in San Antonio this week for a presidential fundraising swing through Texas, News Radio 1200 WOAI reports.
President Donald Trump will hold fundraisers in San Antonio and Houston on April 10th. Few details have been released on either night.
James Dickey, Chair of the Republican Party of Texas says, even though the president has been here before many times, there is a still a buzz about his visit, and that has to do with state's surging economy.
"We've seen continued improvement in median income, business starts and unemployment," he says.
The visit comes just days after the president visited the border in California, touting wall construction. Dickey says that Republicans here want to know his plans to deal with a continued surge of asylum seekers, who have overwhelmed Customs Border Protection agents.
"In Texas, we absolutely care about what is coming," he says.
At least one Democratic Presidential hopeful is seizing on the visit to get some of his own press. Former San Antonio Mayor Julian Castro will be holding what he bills as a counter-rally in Hemisfair Park.
Castro announced the rally Friday on Twitter.
"San Antonio prides itself on its culture, its hospitality, and its diversity-the opposite of what Donald Trump stands for. Join us on April 10th-let's show him what a strong, diverse America looks like."