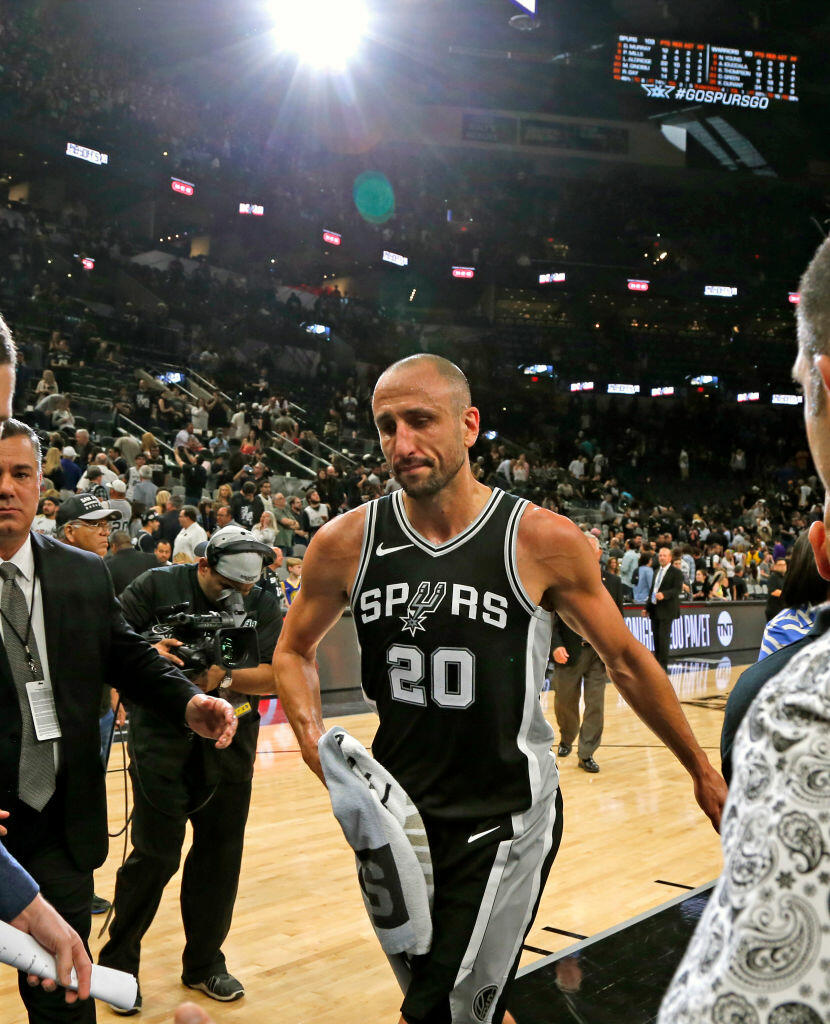 It will be an emotional night for both Spurs fans and players as the team retires the number 20 jersey of Manu Ginobili, who retired last year, Newsradio 1200 WOAI reports.
It was back 1999 that the Spurs drafted Ginobili with the 57th overall pick. Since then, he's played in 1,057 career games, averaging 13.3 points, 3.8 assists, 3.5 rebounds and 1.32 steals. Bill Schoening, the voice of the Spurs, is one of only a handful of people who have been in the arena for every one of those games.
"He was all out, all the time. He didn't know how to put his foot on the brake. Even (Spurs head coach Gregg Popovich) will admit that, at first, he tried to harness him a bit and then said, 'I just have to let this guy go!'"
Ginobili is he Spurs all-time leader in three-pointers made and steals. In addition to four NBA titles, he was named to the All-NBA Third Team in both 2008 and 2011 and was a two-time All-Star. In 2008, he was named the Sixth Man of the Year.
But on top of those honors, Schoening says Ginobili will stand out because of his personality. As hard as he went on the court, he says he was as nice as a person.
"It's going to emotional for everybody. What Manu meant to the team and the community and all of San Antonio, there will be people flying in from all over for this tonight."
Ginobili led the charge of international players, breaking into the NBA. Schoening says his fans were as loyal as they come.
"When we would go on the road, there would always be up to 50 or 60 people from Argentina. And Manu would always take time after warm up to take pictures and sign autographs."
Many former Spurs will be in the arena tonight for the ceremony, including Tony Parker, who now plays with the Charlotte Hornets. Today, they combined to win 132 playoff games. That's the most victories by any teammates in postseason history.
His jersey will join those worn by Bruce Bowen, Tim Duncan, Sean Elliott, George Gervin, Avery Johnson, Johnny Moore, David Robinson and James Silas, hanging from the rafters.
The sellout crowd will have to wait until after the Spurs play the Cleveland Cavaliers to see the unveiling. Those at home or in their cars can hear the ceremony in its entirety on SpursRadio 1200 WOAI.
IMAGE: GETTY