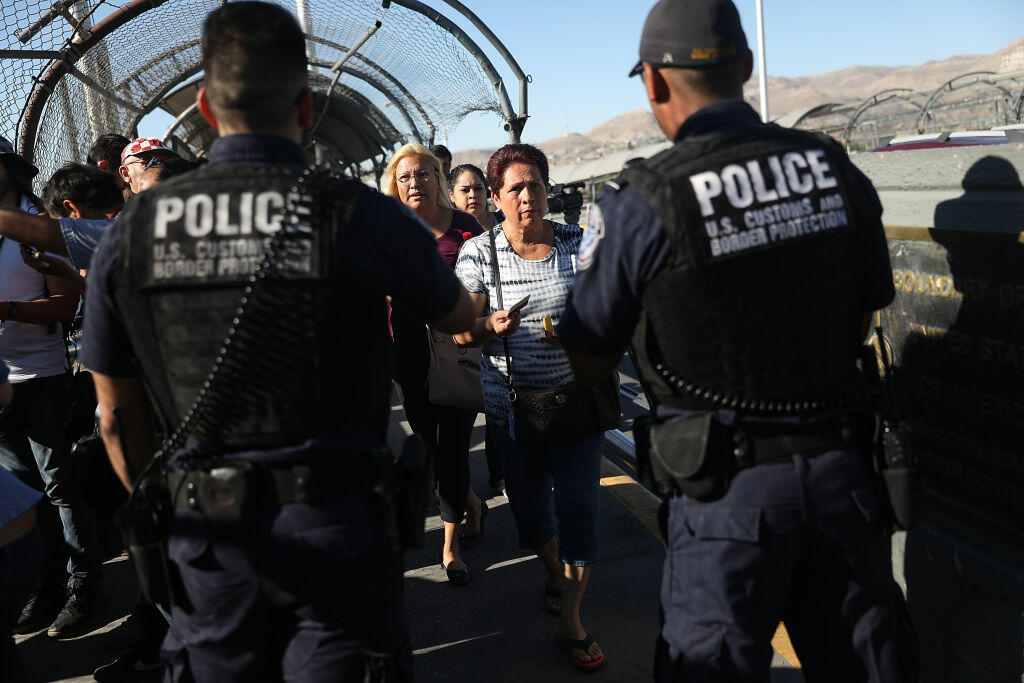 The Border Patrol in Eagle Pass says it will begin releasing illegal immigrant detainees on their own recognizance, saying they have no more room to house the flood of immigrant families which have descended on the border city in the last several months, News Radio 1200 WOAI reports.
The immigrants will be bused into Eagle Pass and other communities and left at bus stations or at the offices of emergency aid organizations.
The Del Rio Sector, which covers Eagle Pass, says the 'significant rise in the number of family units arrested throughout the sector' is placing a strain on the system. In previous decades, most illegal immigrants have been from Mexico, mainly single men, who could simply by taken back across the border when apprehended.
But today's immigrants are largely families, some including children as young as four months old, and they require care, supplies like diapers, and facilities which are able to house them. And since most of the immigrants are from 1500 miles away, mainly Honduras and El Salvador, it is far more challenging to deport them.
'Due to capacity issues at our stations and the ongoing humanitarian crisis nationwide, Border Patrol has begun identifying detainees for potential release in Eagle Pass with a notice to appear for their immigration hearings," the Border Patrol said.
Senator John Cornyn, in an interview with 1200 WOAI's Michael Board, says this is happening all along the U.S. Mexico border, and he is begGing Congress for resources, but he says, don't hold your breath.
"In a place where Nancy Pelosi and Chuck Schumer and President Trump can't agree on the time of day, it is very difficult to see where that solution might come from," he said.
Analysts say 'overwhelming' the border has been the goal of the 'migrant caravans' which are still heading our way from Central America, and their goal appears to be succeeding.
"This is a direct repudiation of those who claim there is no crisis along the border," Cornyn said. "It is clear that there is."
The Border Patrol in Eagle Pass says it apprehended some 500 illegal immigrants just this past weekend, including a group of more than fifty Hondurans who managed to get across the Rio Grande, despite the increased law enforcement, National Guard, and military presence.
IMAGE: GETTY