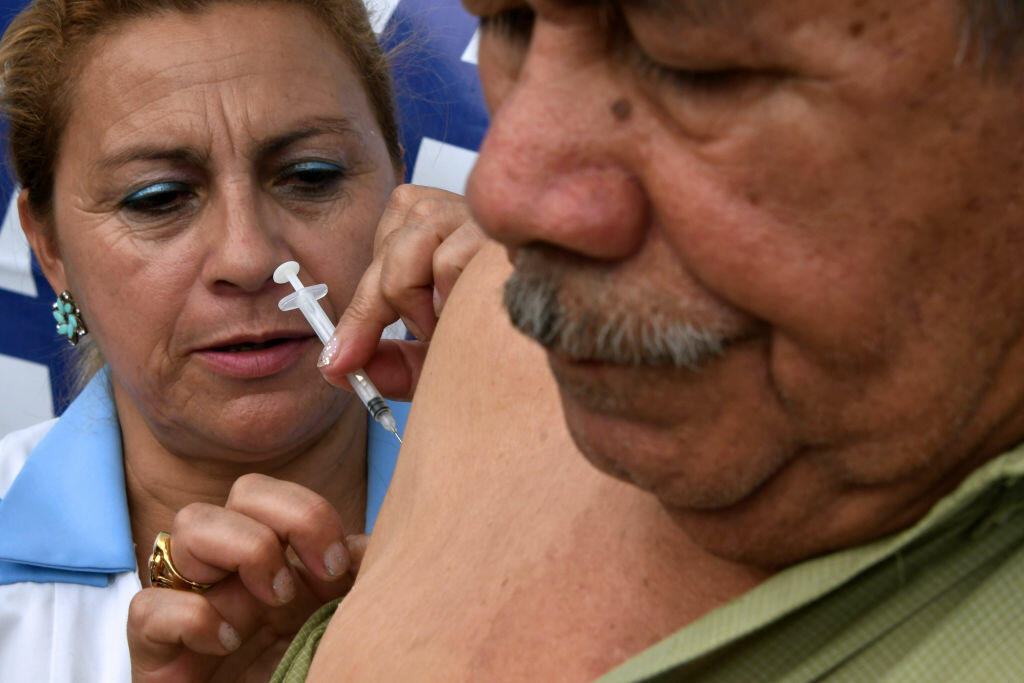 by Morgan Montalvo
WOAI News
So far in 2019, Bexar County has reported only mildly elevated numbers of flu cases, but a local infectious disease expert that's no reason to get complacent about our chances for contracting an emerging strain of the disease, News Radio 1200 WOAI reports.
Both the World Health Organization and U.S. Centers for Disease Control have issued bulletins addressing the new flu type, and Dr. Anita Anita Kurian with San Antonio Metro Health says it's time to start thinking about rolling up our sleeves.
"We don't know how the strain is going to behave just yet," says Kurian, "so our recommendation always stays the same: get the flu vaccine as soon as it becomes available."
In its latest flu-related bulletins the CDC says the new vaccine is tailored to counter the most recent flu type.  
Kurian says because flu can strike year-round, even someone who's received a flu shot needs to practice "social distancing" at the first sign of aches and a fever, the flu's most common early symptoms
"If you're sick, please stay home. Stay away from sick folks. Cover your cough. Make sure you wash your hands thoroughly. And disinfect high-touch surfaces frequently," she says.
Anyone who suspects they have the flu, Kurian adds, should avoid contact with young children or the aged, for whom the flu can be life-threatening.
In addition to doctors' offices, pharmacies and urgent care clinics, Metro Health is offering flu shot at two of its sites, on the west side by appointment only at 1226 NW 18th St., and a walk-in clinic on the east side at 210 N.Mel Waiters Way (formerly 210 N. Rio Grande).
Metro Health has a limited number of free vaccines still available to the public, Kurian says.
IMAGE: GETTY