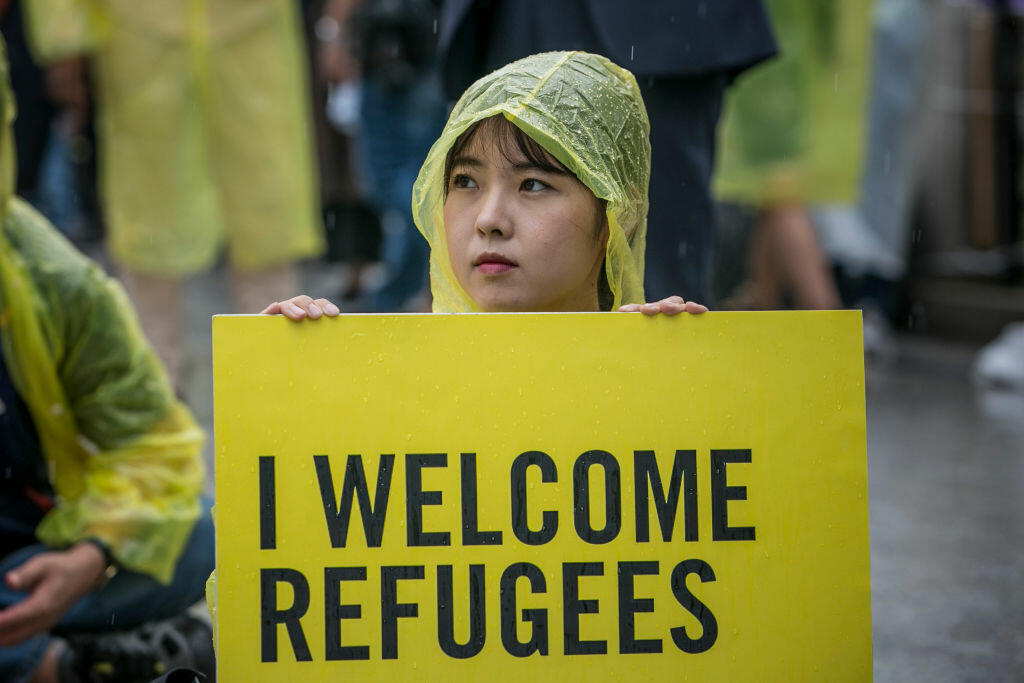 Some 100 illegal immigrants were brought to San Antonio from overcrowded detention centers and simply dropped off in the city, News Radio 1200 WOAI reports.
Catholic Charities and the Local Mennonite Church scrambled to help the refugees find a place to stay. Officials said many have relatives in this area, which is why they were brought here, and they will be staying with those relatives. Others had informed relatives of their arrival and were picked up and taken to homes.
But U.S. Rep Brian Babbin (R-Tx) says this incident shows that President Trump wasn't kidding when he said the situation on the border is an 'emergency.'
"All of our assets at the border are overwhelmed," Babbin said. "Not only ICE and not only the Border Patrol, but our churches, are holding facilities, all the infrastructure is completely overwhelmed and on the verge of collapse."
The Border Patrol says the problem is not the sheer number of illegals, but the fact that many of these Central American 'migrant convoys' are made up of families, including a large number of small children. Unlike the stereotypical illegal immigrants, a single young man from Mexico, these new populations must be cared for, and the facilities the Border Patrol has to house them are full.
"On every level, every plane it is a crisis," Babbin said. "From public health to crime to border security in term of drugs coming in, everything is being stretched to the limit."
While this is the first time recently that a large number of illegal immigrants have been dropped off in San Antonio, the situation is nothing new for communities along the border. From Brownsville to El Paso to San Diego, the Border Patrol has been depositing immigrants at bus stations, churches, and shelters for weeks as the family immigration surge continues.
IMAGE: GETTY