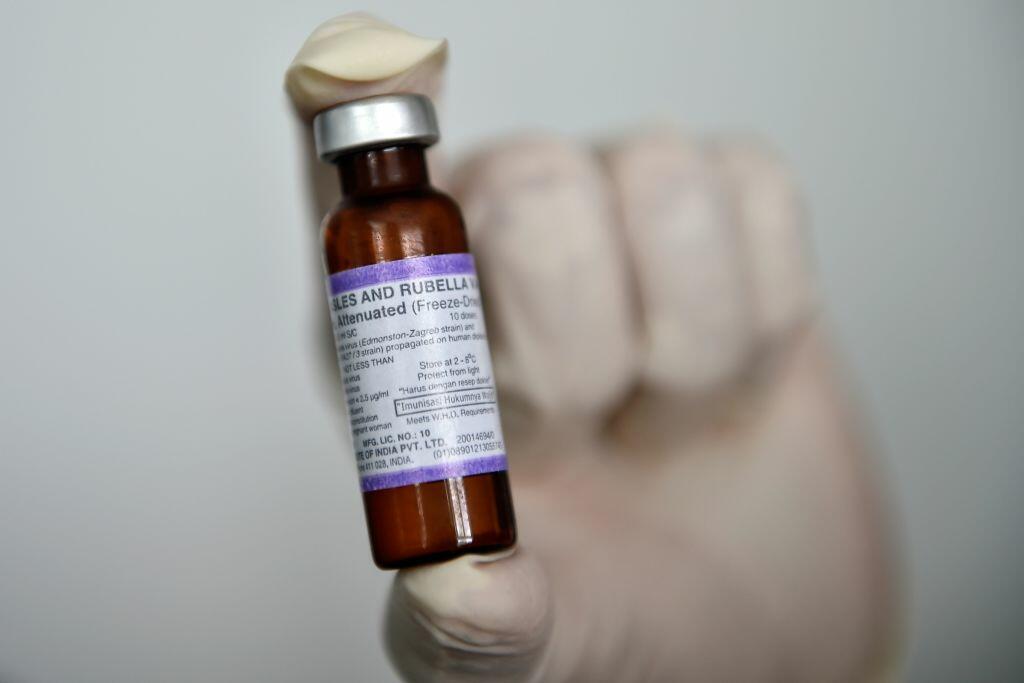 The first confirmed case of measles in a Bexar County resident has been reported by the Metro Health District, News Radio 1200 WOAI reports.
This is the first case of measles confirmed in Bexar County since 2007.
Officials didn't provide any information on the patient, but Metro Health did confirm that the local resident who has tested positive for the disease is 'associated' with the resident of the Philippines living in Guadalupe County who was diagnosed with measles earlier this month.
The case comes as a measles 'outbreak' is occurring in southeast Texas, and multiple other cases have been confirmed scattered throughout the state.
Measles is one of the most highly contagious diseases on the planet, and health officials are concerned that this case, coming on the heels of the Guadalupe County confirmation, may easily lead to other people being infected. Metro Health is going so far as to urge local residents who may be concerned that they may have measles not to simply go to a doctor's office. You should call ahead, so arrangements can be made and the disease won't be spread to employees and patients in the office.
Measles is spread when an infected person coughs or sneezes into the air. The person can spread the disease without having the symptoms, in fact, the person can be a measles carrier for as long as four days before symptoms are seen.
Symptoms includeza high fever, cough, runny nose, and red, watery eyes, which is followed a few days later by the rash which generally starts on the face and spread down the neck and trunk.
Officials didn't reveal the vaccination status of the patient, but generally the measles vaccine is nearly 100% effective in preventing a person from getting the disease.
Some of the other cases, particularly a widespread outbreak in Washington state, have been blamed on 'anti-vaxxers,' who wrongly believe that the vaccine itself is dangerous and decline to have themselves and their children inoculated.