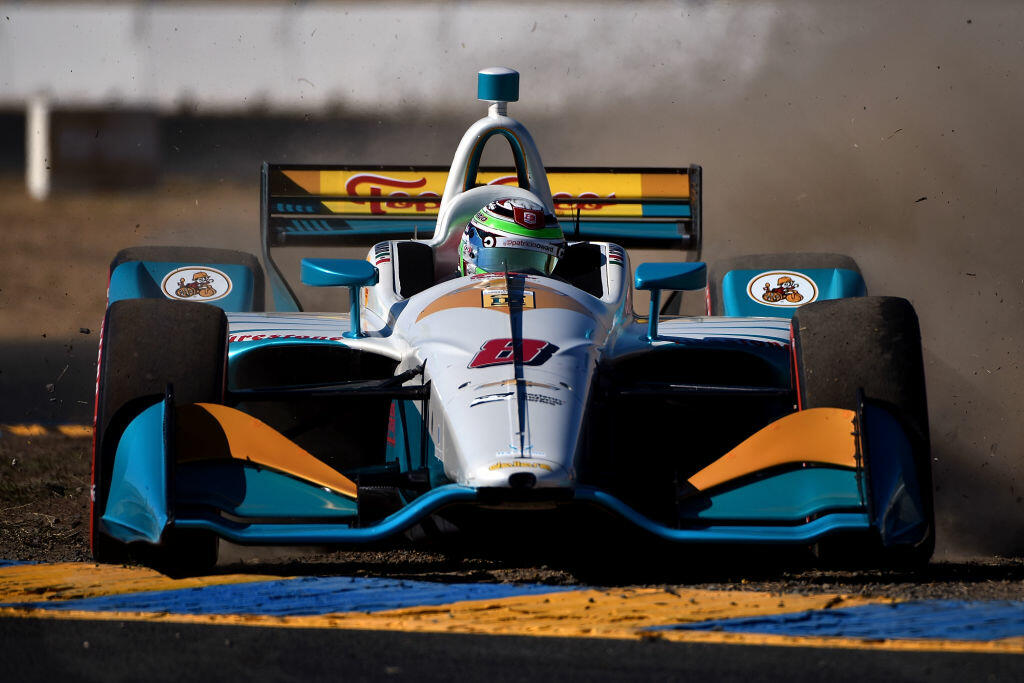 This Sunday's IndyCar driver lineup at the Circuit of the Americas will include a competitor from San Antonio who, at age 19, has already spent more than two-thirds of his life behind the wheel, News Radio 1200 WOAI reports.
"I started when I was six years old," Patricio O'Ward, a Monterrey, Mexico native who moved to San Antonio with his family at age 11, says about his introduction to motorsports. "Why? Because my grandfather was into racing and he gave me and my older cousins a go-kart.
"I got it when I was three, but I couldn't really reach the pedals, so I had to wait util I was six," he recalls. 
While still a pre-teen O'Ward moved through racing's "karting" categories and into "open-wheel" vehicles, referring to the ubiquitous low-slung, streamlined Grand Prix-type racers. He entered Formula-class competition at age 13, racing in Mexico, across the United States, and Europe, and won his first Formula race in France the following year.
By age 15, he says,"basically it just kept escalating to bigger and bigger cars, and now I find myself in the IndyCar Series, which is honestly a dream."
O'Ward joined the IndyCar circuit in 2018.
During Sunday's 60-lap race he will drive a 750-hp, 1,600-lb. car capable of speeds in excess of 185 miles per hour.
"On the brakes we hit about five 'Gs,' cornering speeds we might hit three to four 'Gs' laterally, so it's definitely a workout, and you have to be prepared to drive one of those. It's kind of like a fighter jet mentality."
He says boxing in his off-time helps him prepare physically for the demands of the track and a schedule that keeps him on the road - in more ways than one - at least 100 days per year. 
In addition to his experience as a solo driver, O'Ward also has competed in several team "endurance"-style races. As a new member of the Europe-based Carlin Race Team, he is scheduled to compete in the upcoming 2019 Indianapolis 500.
IMAGE: GETTY