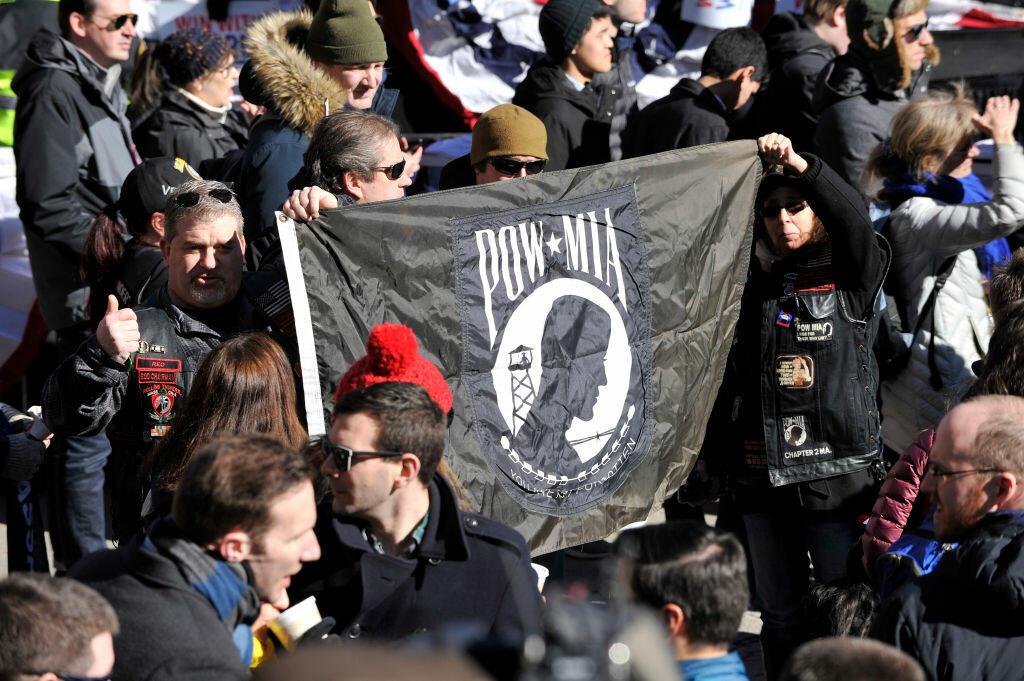 by Morgan Montalvo
WOAI News
Hundreds of San Antonio-area relatives of military personnel listed as prisoners of war or missing in action this weekend meet with Pentagon officials to receive updates on the search for remains or other information related to the service members' disappearance, News Radio 1200 WOAI reports.
Saturday's meeting between the next of kin and representatives of the Defense POW/MIA Accounting Agency will be one of the largest of its kind, says Army Maj. Jessie Romero, a DPAA spokesman.
"Currently, we have about 430 family members registered, representing over 200 cases from World War Two, the Korean War and Vietnam," Romero says. 
The DPAA is a "super agency" responsible for the collection of America's war dead, including the recovery and identification of remains of U.S. military personnel who disappeared while prisoners of war or listed as missing in action. 
Specialists and investigators from the agency will review each case with family members during the event, scheduled to begin at 9 a.m. at the Hilton San Antonio Airport.
Defense Department records currently list about 83,000 U.S. military personnel missing from World War Two through the Cold War. Nearly 3,900 of those service members are from Texas.
Romero says with the passage of time, maintaining family vigils for relatives missing in America's wars have become inter-generational labors of love.
"If we're talking the Vietnam War, you still have mothers that are still waiting to hear back anything about their sons," says Romero. "From the Korean War we still have brothers, sisters, some children of those that are still missing.
"Sadly to say, from World War Two, typically we're a generation removed and sometimes it's granddaughters, grandchildren, great nieces that are carrying on the passion to keep following this," he says. "So many of these families don't have the answers to what happened to their loved ones in the past.
Locating Cold War MIAs has proved difficult because of the way most disappeared: on board aircraft reported lost over water, Romero says.
"A lot of them were lost over deep water, and with those deep-water losses, we're not sure if we'd be able to recover all of those," he says. "Of course, we're making every attempt to account for as many people as possible."
Normalization of relations with former enemies such as communist Vietnam, cooperation by Laos and Cambodia, the recent repatriation of remains by North Korea, and advancements in forensic science are allowing technicians close the books on more cases each year, Romero says.
"The host nation's officials are paramount to our entrance into the country, to helping with talking to witnesses, every facet of it," he says. "One thing I'm not sure the U.S.public understands is that we're in Southeast Asia, in those countries, year-round."
Romero says each year search teams worldwide continue to make good on the promise to U.S. military personnel that America will exhaust every means to bring home its fallen service members - and offer resolution, if not closure, to their next of kin. 
"'Closure' is kind of a subjective term," Romero says. "I don't like to use it. I think it's more about giving the families and those still waiting an answer about what happened to their loved ones."
IMAGE: GETTY