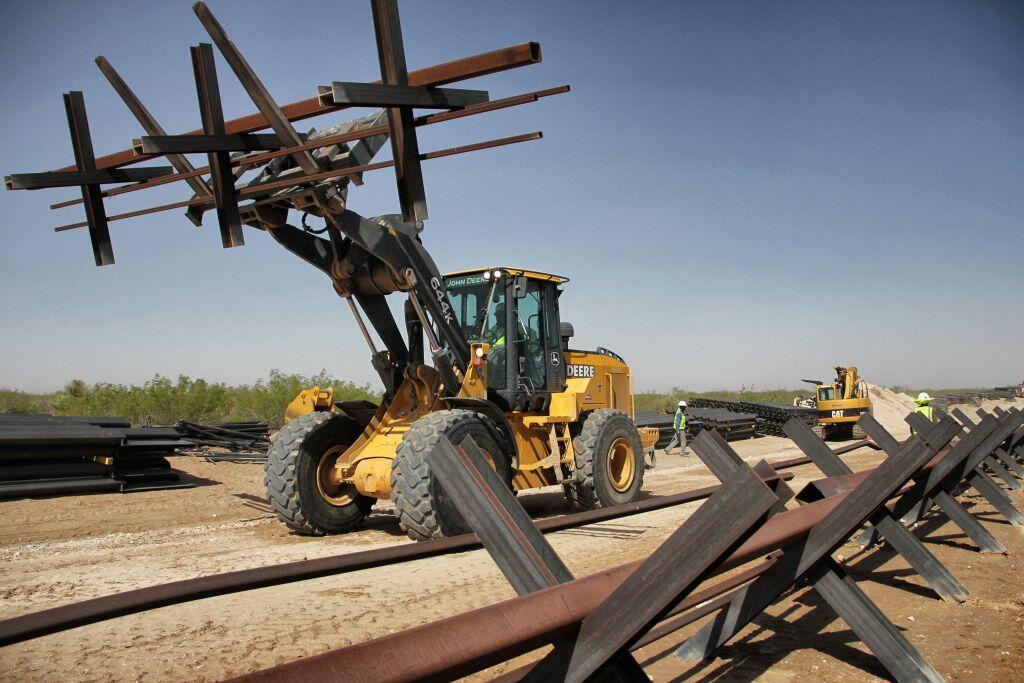 San Antonio's military installations stand to take a significant hit under President Donald Trump's plan to build a border wall, News Radio 1200 WOAI reports.
When President Trump failed to convince Congress to fund the project, he announced a national emergency. A congressional plan to scuttle that passed both houses, but was eventually vetoed by the president, paving the way for military construction funds to fuel the fencing.
New number from the Pentagon show that $265.1 million in military construction funds that had been earmarked for Texas will be diverted. San Antonio stands to lose $76.7 million that had been allocated for classroom and dining facility upgrades at Joint Base San Antonio, as well as a $10 million air traffic control tower at Kelly Field.
Congressman Henry Cuellar (D-Laredo), who sits on the House Appropriations Committee, says they fought hard to get this funding in Texas, and to have the president redirect it to wall construction is a slap in the face to the military.
"For him to just come in and take that money out is not fair to the men and women who have sacrificed for our country," he says.
Construction projects planned for Camp Bullis, as well as Fort Bliss, Fort Hood and the Red River Army Depot, would also grind to a halt, thanks to a lack of funding.
Nationwide, $12.9 million in military construction projects would be affected.
The major concern of city leaders is that, if projects are not funded, those operations could be moved elsewhere. In a letter to Congressman Joaquin Castro, Mayor Ron Nirenberg paints a dire picture.
"As you know, San Antonio is the force generator for all enlisted airmen. Recruit classes graduate 50 out of 52 weeks a year - and the number of classes is expected to grow in the coming years. If projects supporting this training are not funded, the Air Force will be forced to continue using 60 year old facilities well beyond their service life. Furthermore, without replacement the Air Force may have to find alternate locations to train new airmen - which means this significantly historic and large command could leave San Antonio."
IMAGE: GETTY