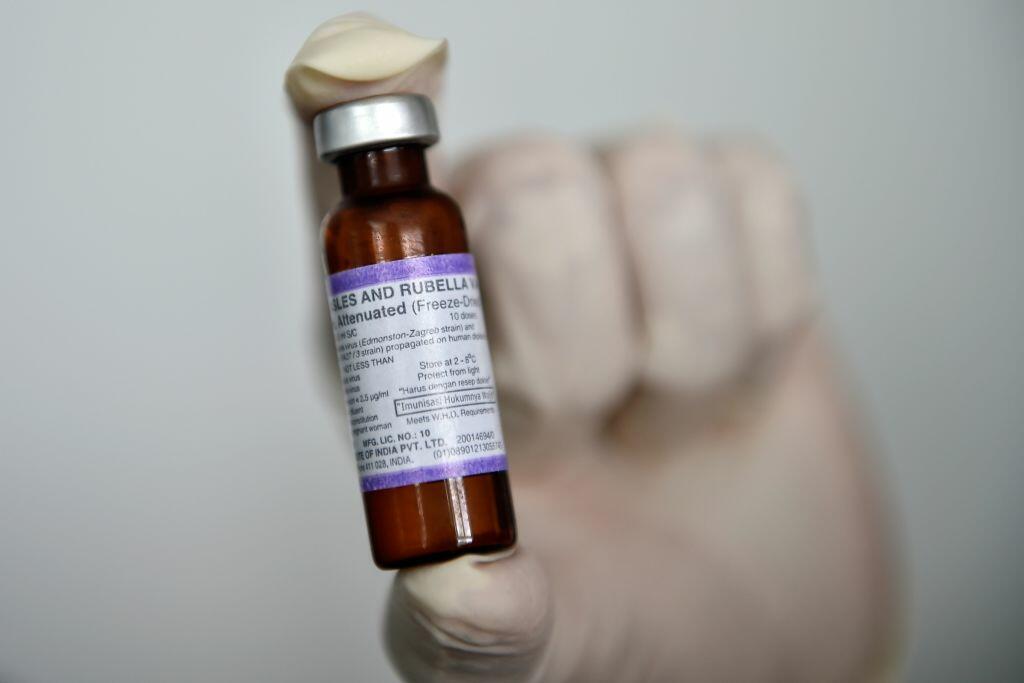 As the 'anti-vaxxer' movement takes hold, a new study from the Department of Health and Human Services shows the rate of kids being sent to school without the mandatory shots has risen a staggering 150% in Bexar County, News Radio 1200 WOAI reports.
Kids going to school unvaccinated are up by 19% across the state in the past year.
Obviously, percentage increased aren't a good indication of the number of kids who are going without inoculations. If there were four unvaccinated students last year and there are ten today, that would mean an increase of 150%.
But Dr. Peter Hotez of the Baylor College of Medicine, who is a specialist in infectious diseases, says any increase in children not getting their vaccinations is dangerous.
"Children across the state of Texas are being deprived of the fundamental right to be protected against serious and even deadly infections, because of a serious and very aggressive anti vaccination misinformation campaign," he told 1200 WOAI's Michael Board.
The figures remain low in Bexar County in terms of raw numbers, with less than one percent of school children going without vaccines for easily preventable diseases like measles.
Several case of measles have been reported in Texas this year, including one case diagnosed at University Hosptial that turned out to be an exchange student from The Philippines.
But Dr. Hotez says the trend is going up, and that concerns him more than the raw numbers.
"Unfortunately, I don't see it ending any time soon," he said. "In the meantime, we may see a catastrophic measles outbreak like the one that is now going on in Vancouver Washington."
A state of emergency has been declared in Clark County Washington, which is right across the river from Portland, where 36 children, 31 of whom were not vaccinated, have come down with measles.
The 'anti-vaxxer' movement dates from a report in a British medical journal in 1998 which tied the preservative used in common vaccines with childhood diseases, including autism. That study has been repeatedly debunked, the medical journal has apologized for publishing it, and the doctor who wrote it has been stripped of his medical license. But, driven by misinformation on line, many parents are taking advantage of narrowly-tailored 'opt outs' to the state's 'no shots, no school' law to decline to vaccinate their kids.
IMAGE: GETTY