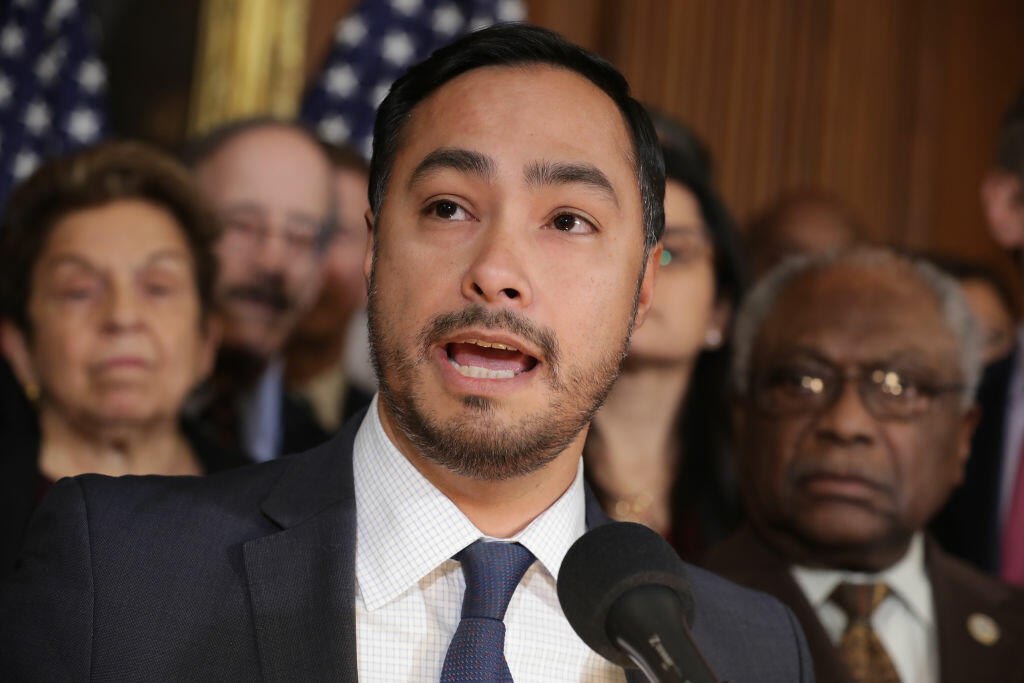 It is looking more and more likely that the first 'all San Antonio' U.S. Senate campaign ever will be taking place in 2020, as several reports indicate U.S. Rep. Joaquin Castro is in the final stages of announcing plans to challenge Republican Sen. John Cornyn in next year's elections, News Radio 1200 WOAI reports.
Castro, 44, has been seen as the Democrats' best hope to unseat Cornyn ever since Beto O'Rourke took himself out of the U.S. Senate race two weeks ago.
Castro was elected the 20th District U.S. Congressional seat in 2013, succeeding Charles Gonzalez. Before that, Castro represented District 125 in the Texas House.
Castro has seen his star rise significantly in Congress in the past year, so leaving a House seat behind to run for the Senate is not a slam dunk. Castro is the chair of the Congressional Hispanic Caucus, and he wrote the resolution, which passed both houses but was vetoed by President Trump, which overturned his emergency border declaration. Castro has emerged as a leader on immigration issues, and is a member of the influential House Foreign Affairs Committee.
Cornyn, 67, was a State District Judge in Bexar County before being elected to statewide, and then to national office. He is a native of Houston, but is a graduate of Trinity and St. Mary's University and lives in San Antonio.
Cornyn was elected to the Senate in 2002, after stints as a Texas Supreme Court Justice and Texas Attorney General. He told 1200 WOAI news he is anxious to run against today's Democratic party.
"As we have seen, they seem now to have become captive to the most radical elements and policies that have come out of their party," he said. "I am looking forward to the race, I kind of enjoy elections."
Cornyn says he understands that the face of President Trump will be looming over his re-election bid.
"The President is at the top of the ticket," he said. "I believe he will be responsible for 100% of the turnout, half of the voters for him and half agaisnt him."
Analysts point out that Cornyn will have to reconcile the 'anti Trump' and 'pro Trump' wings of the Republcian Party in Texas, as the two groups are often working against one another. But they point out that despite the 'Beto-Mania' that swept many Republican judges out of office in local races, Republicans won all of the statewide races in 2018 by comfortable margins, and Texas must still be considered a Republican dominant state.
If Beto O'Rourke or Julian Castro should find a place on the Democratic ticket, that could alter the dynamic, and provide a boost to Democrats in Texas.
If Joaquin Castro does run for the Senate, it would be a unique dynamic in the race. Not since Robert Kennedy ran for President and Edward Kennedy ran for the Senate in 1968 have two brothers sought those two offices at the same time.
A Castro Senate candidacy would also mean Castro's safely Democratic Congressional seat would be open for grabs, which would certainly spark a crowded field of Democrats seeking to succeed him.
IMAGE: GETTY