New Zealand, Trump Veto, College Cheating Scandal: Your Weekend Briefing
The weekend is here. Here are some of the top stories from the week: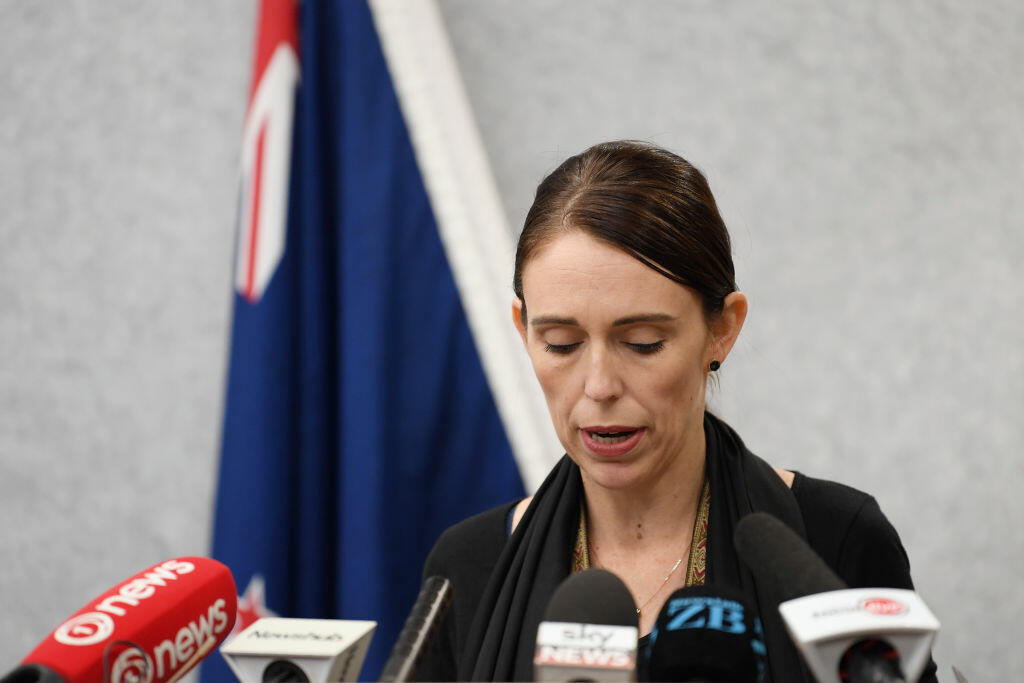 1) Funerals are beginning for the 49 victims of shootings at two New Zealand mosques. As the first victims are buried, the man charged with their murders appeared in court for the first time. It was brief and not open to the public. Police have not identified him. His next court appearance is April 15th. There are 42 other people who were wounded in Friday's attack, two are in critical condition including a four-year-old child. New Zealand's Prime Minister says it's clear the deadly attack on two mosques can now only be described as a terrorist attack. Jacinda Ardern told her nation that three people have been arrested and one man has been charged. She said the main suspect was not on any terror watch list and purchased his weapons legally. She then added the New Zealand's gun laws will be changing. Canadian singer Bryan Adams is canceling his scheduled concert in New Zealand this weekend because of the terror attack. The 59-year-old was scheduled to perform in Christchurch on Sunday but said he was putting the concert on hold to show solidarity with the victims of mass shootings at two mosque that killed at least 49 people. He was scheduled to perform at Hagley Park, which is not far from one of the mosques that was attacked. People working on the stage for the show were evacuated by police.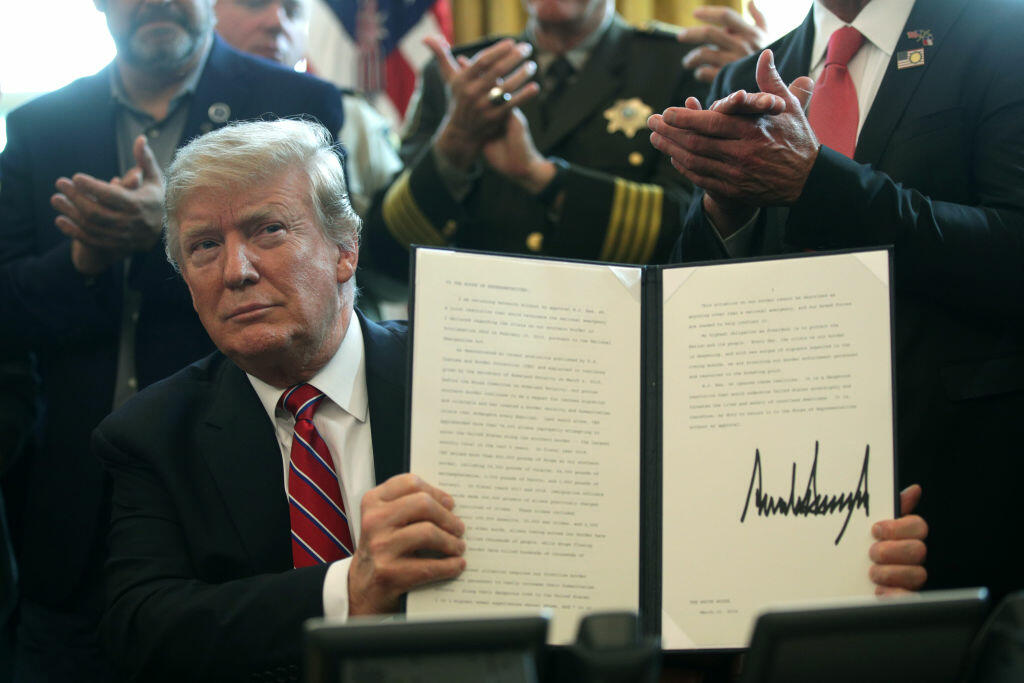 2) President Trump is vetoing the congressional resolution that blocks his border emergency declaration. This marks his first presidential veto. Today at the White House, Trump called it a reckless and dangerous resolution and insisted that there is a legitimate crisis at the border. He also spoke of an "invasion" of illegal immigrants. The Senate joined the House this week by passing a resolution of disapproval. A dozen Senate Republicans joined Democrats in approving the rejection. Trump praised the 41 Senate Republicans who stood by him.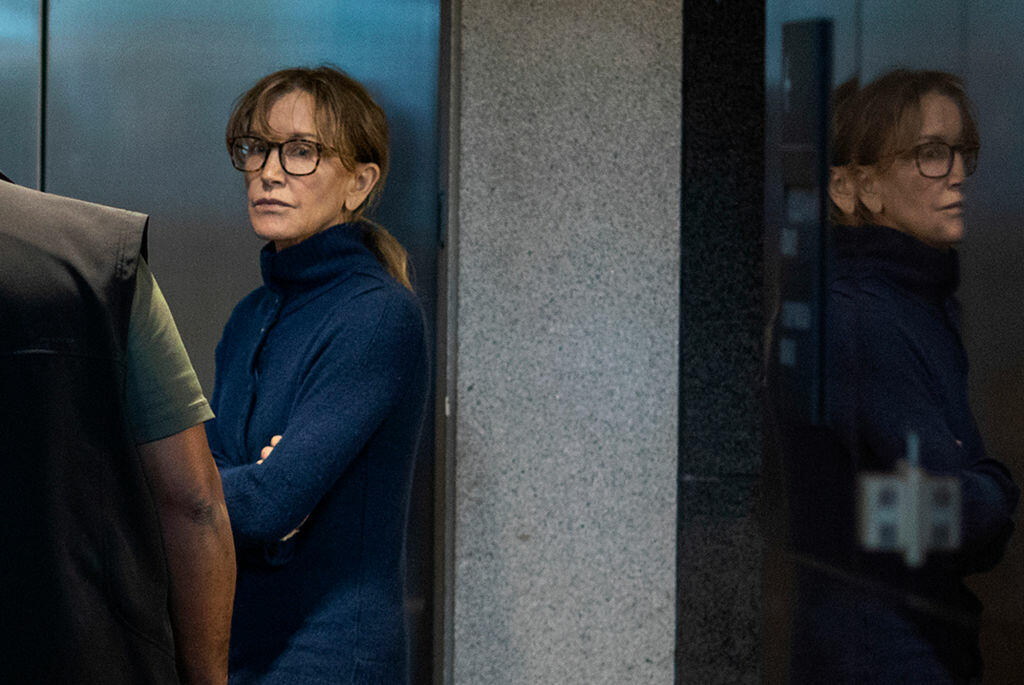 3) Actress Felicity Huffman made another appearance in federal court in downtown L.A. today. Huffman is facing charges in connection to the nationwide college cheating scheme. TMZ reports that she was spotted returning to the courthouse with her husband, William H. Macy. It's not clear why they appeared but it may be related to the 250-thousand dollar bond they had to post. The fallout for Lori Loughlin and her YouTube star daughter Olivia Jade continues. Several companies are cutting ties with the two over their alleged involvement in the massive college cheating scandal. Hallmark has pulled episodes off the air that star Loughlin, California computer giant Hewlett Packard has pulled an ad featuring Loughlin and Oliva and the cosmetic company Sephora has cut a partnership with the college student who has over a million followers on social media. Meanwhile Loughlin had a reoccurring role on the Netflix show Fuller House, reprising her role of Aunt Becky, but the company reportedly says she will not appear in any more episodes.
4) President Trump says there shouldn't even be a final report into Russian meddling in the 2016 presidential election. Today in a series of tweets, Trump said Special Counsel Robert Mueller should have never been appointed. He also called the probe an "illegal and conflicted investigation in search of a crime." Mueller is reportedly wrapping up his investigation and is obligated to submit his findings to Attorney General Bill Barr. The House yesterday passed a resolution calling on Barr to release Mueller's final report to Congress and the public.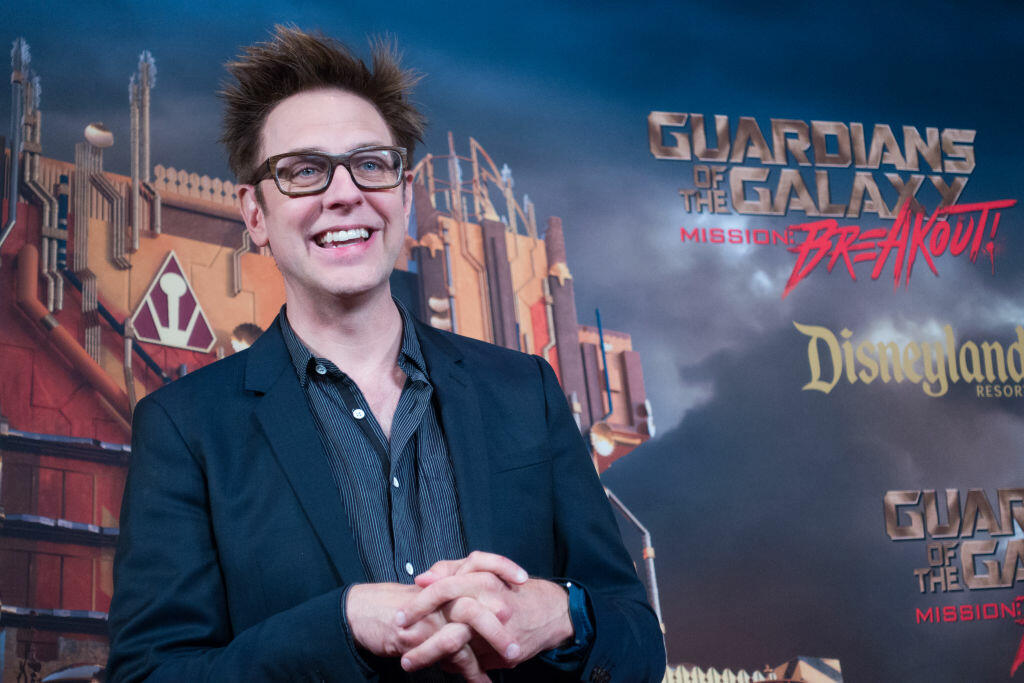 5) James Gunn is once again the director of the next Guardians of the Galaxy film. Disney had fired him from the position last July after some of his old tweets resurfaced. The years-old comments made light of some controversial subjects such as rape and pedophilia. The cast of the Guardians of the Galaxy issued a statement after he was fired, saying they fully support him. Now that he's got his job back, Gunn says he's tremendously grateful to his supporters. He added that he's always learning and will continue to work at being the best human being he can be.
Photos: Getty Images