"I'm Running!" Beto Enters 2020 Democratic Presidential Race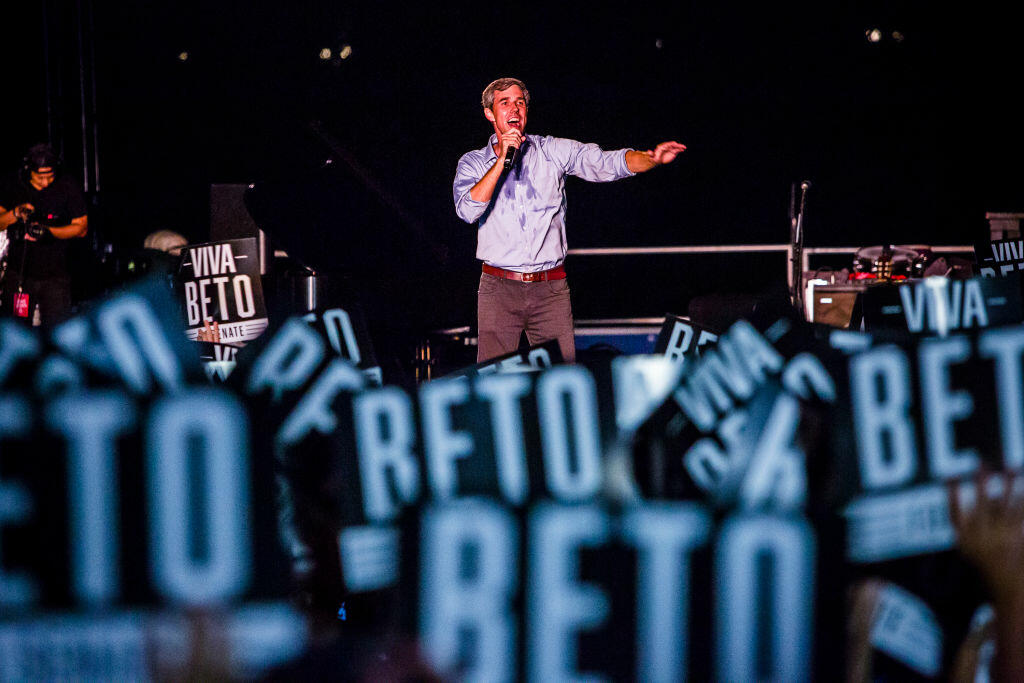 Former El Paso Congressman Beto O'Rourke has confirmed that he is entering the increasingly crowded field for the Democratic nomination for President, News Radio 1200 WOAI reports.
In a social media video announcing his candidacy, O'Rourke referred to the United States as the 'last great hope of earth.'
"At this moment of maximum peril and maximum potential, lets show each other and those who will follow us in this great country just who were are and what we can do."
O'Rourke also spoke directly to the immigration issue.
"All of us can acknowledge that, if immigration is a problem, it is the best problem to have. We should insure there are lawful paths to work, to be with family, and to flee persecution."
In a text message to El Paso media last night, O'Rourke credited his home town for the inspiration for his candidacy.
"I'm really proud of what El Paso did and what El Paso represents," O'Rourke wrote in a text to KTSM-TV. "Its a big part of why I'm running. This city is the best example of this country at its best."
O'Rourke, who enters the race with an enthusiastic crowd of young supporters and an almost superhuman ability to raise money, has been debating whether to run for President for months, since his quixotic and ultimately unsuccessful challenge to Senator Ted Cruz failed last November made him a national political celebrity.
O'Rourke, 46, also has perfected like no other candidate, the ability to use social media to political value. He first appeared on the national stage last winter, when, with airports shut down by a snowstorm, he and Republican Congressman Will Hurd ran a Facebook Live broadcast of their cross country drive from Texas to Washington DC, discussing everything from politics to rock music (O'Rourke is a former punk rocker) to sports.
O'Rourke, despite his limited resume, is also one of the best known of the Presidential aspirants, on a first-name basis with supporters, and constantly appearing in the top three of candidates in Democrat polls.
But O'Rourke also enters the race with many liabilities, the first being his status as a white, male child of privilege at a time when the Democrat party is becoming more focused on minority and gender issues, and several key Democrats have declared their open opposition to wealth. O'Rourke's father is a former El Paso County Judge and his father in law is a multi millionaire developer.
The Republican 'Club for Growth' PAC has already said it will run opposition ads, making sure Democrats are aware of O'Rourke's silver spoon upbrining, not to mention his DWI arrest back in the nineties in which he allegedly attempted to flee from police.
There is also O'Rourke's thin record, with only two terms in the U.S. House, and an inability to articulate positions on key issues, even on immigration, which was exposed in a February interview with the Washington Post. When O'Rourke has articulated positions, many are centrist in nature, and outside the increasingly leftward lurch of the Democrat electorate.
Also, the fawning media coverage that O'Rourke received when he was running against Ted Cruz, which is a 'black hat figure' among money inside the Washington Beltway, will not be present as he takes on fellow Democrats in what is certain to be a bruising primary.
O'Rourke's entry makes two Texans in the race. He joins former San Antonio Mayor Julian Castro among the 14 announced candidates.
O'Rourke will now leave for the early decision state of Iowa, for a previously scheduled campaign tour.
IMAGES: GETTY