Research: Diet is Key in Bone Healing, Avoiding Osteoperosis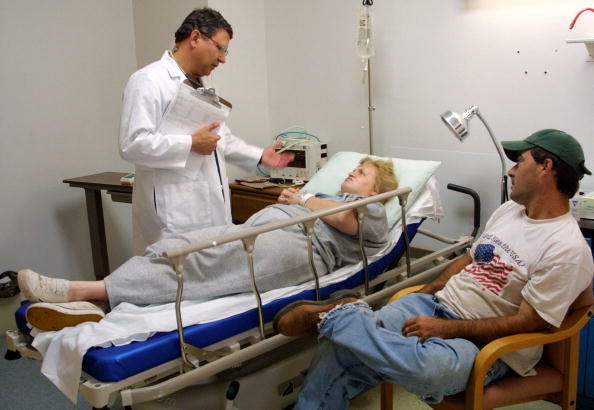 It seems like the two issues would be unrelated, but new research confirms that eating a healthy diet can help your bones heal faster, and can also allow older people to avoid potentially crippling osteoporosis, News Radio 1200 WOAI reports.
More than half of all Americans over 50 suffer from low bone mass, which means they are at risk for osteoporosis, which is the leading cause of disability in seniors. Women are twice as likely as men to suffer from osteoporosis.
Kate Sheeran, Adult-Gerontology Nurse Practitioner at TSAOG Orthopaedics in San Antonio, says there are certain foods you should avoid and other foods you should seek out to nurture healthy bones.
"For some bones, we first need lean proteins, like fish and eggs," she said. "Low fat dairy, which is a great source of calcium, also contains a lot of proteins, other proteins include beans and soy producs like tofu."
Sheeran also suggests cottage cheese, yogurt, and fortified cereals.
"Bone is made of collagen, which is a type of protein, and then calcium comes in, so it is important to get plenty of protein, calcium, and other minerals in our diet to keep our bones nice and healthy."
Likewise, she says there are some foods that people nursing fractures, and older people concerned about bone health, should avoid.
"Excess alcohol, excess caffeine, excess salt intake, and then working on staying strong and flexible with good amounts of exercise to keep us from falling."
That means, cut out that extra cup of coffee in the morning, and watch out for diets that contain too much salt, which cal also cause our bodies to shed calcium.
IMAGE: GETTY