Should 'Opt Outs' to Mandatory Vaccination of Children be Abolished?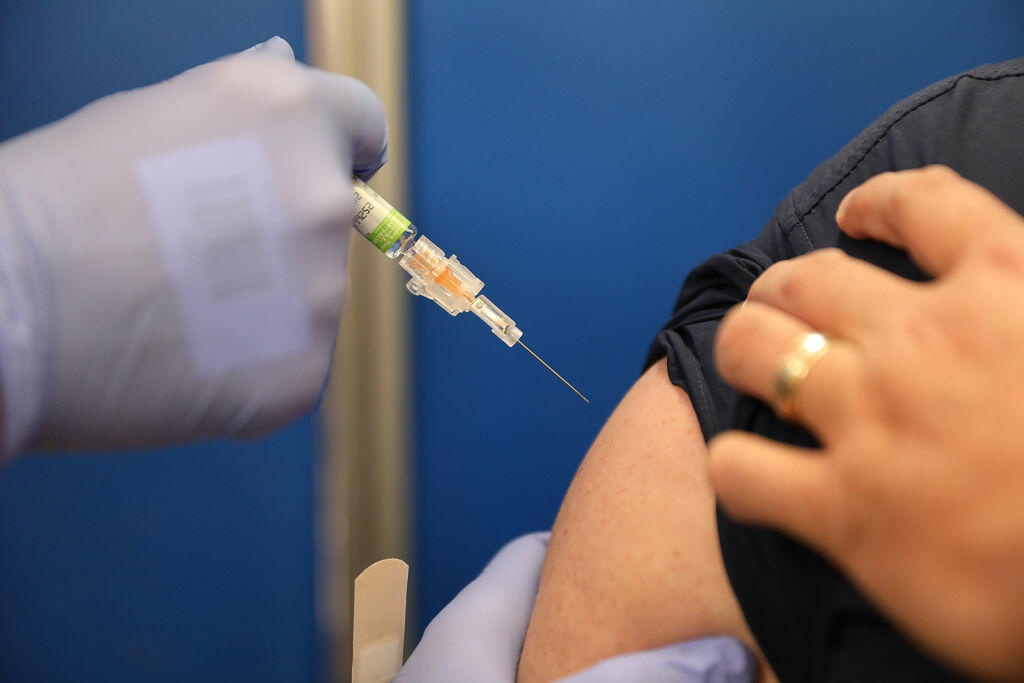 A teenager who denied his parent's anti-vaccine wishes and became vaccinated will testify before congress today in a hearing to understand a rise in preventable diseases, News Radio 1200 WOAI reports.
The U.S. has seen more measles cases in the first two months of this year than in all of 2017. That includes eight in Texas. Baylor's Dr Peter Hotez, who is a vaccine expert, says the anti-vaxxer crowd is gaining strength.
"Here in Texas, we have an anti-vaccine political action committee," he explains, saying the small but vocal minority are gaining access to state lawmakers, who control policy statewide.
"As a result, children are being deprived of live-saving vaccines because of this horrible media campaign."
He's joining Congresswoman Sheila Jackson Lee (D-Houston) who is pushing legislation to curtail the conspiracy theories on social media.
Standing on the steps of the Houston Federal courthouse, Lee says it's important to have balance.
"I intend to introduce legislation that will ask technology companies to review content and ensure that documented science is listed prominently and these companies check to maintain that focus is on materials dealing with documented peer-reviewed scientific journals."
It directs the secretary of homeland security and the secretary of health and human services to make assessments on the impact of social media contr9ibting to a health crisis.
Dr. Hotez says, in Texas, the anti-vaccine movement is on the verge of a crisis. Some 60,000 school kids are not getting their shots, and that's not counting home schoolers.
"So we're likely facing a situation where there are more than 100,000 kids not getting vaccinated."
In Ohio, Ethan Lindenberger grew up in an anti-vaxxer home. He'll be testifying today before the senate committee on Health, Education, Labor and Pensions, in a hearing, titled "Vaccines Save Lives: What is Driving Preventable Disease Outbreaks?"
"My mom didn't believe that vaccines were beneficial to the health and safety of society and believes that they cause autism, brain damage and other complications. This has been largely debunked by the scientific community," he said in a YouTube video.
He'll be joined by professors of pediatrics and epidemiology, the Washington state secretary of health and the president and CEO of the Immune Deficiency Foundation.
PHOTO: GETTY