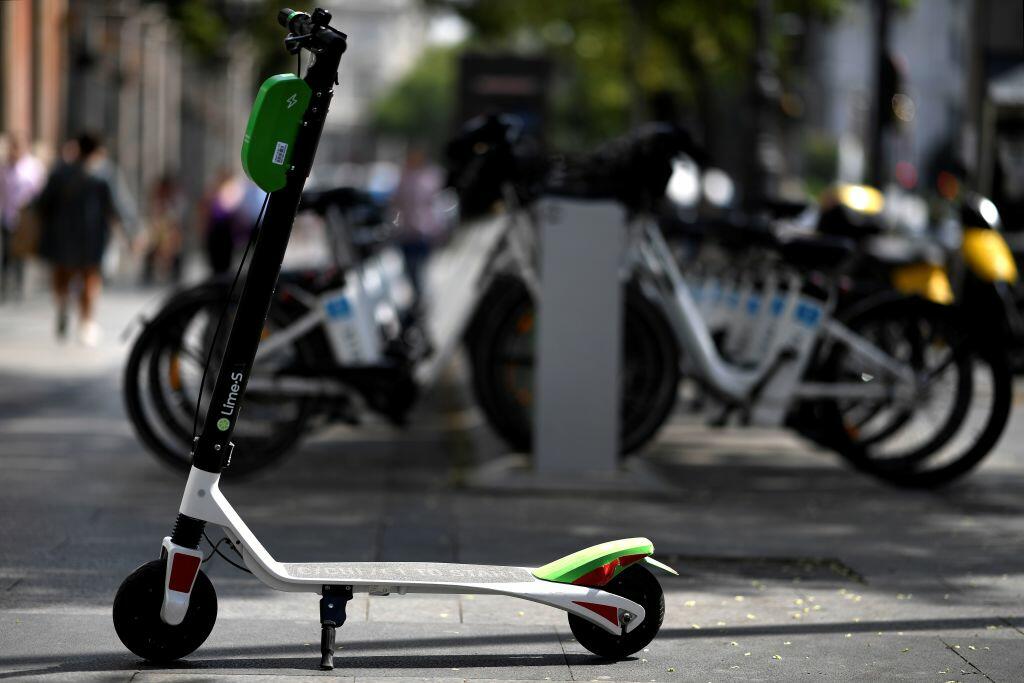 An Austin State Representative has introduced a bill that would involve the state in the regulation of thost elecric scooters, which have become ubiqutous in the downtowns of Texas big cities, News Radio 1200 WOAI reports.
Democrat Eddie Rodriguez wants the Texas Transportation Institute at Texas A&M University to study safety, liability, and right of way issues involving the scooters, and come up with model regulations which can be used by cities to regulate the scooters.
Cities like San Antonio suddenly found the scooters 'dumped' onto their streets by several companies last summer, and have struggled to get ahead of a rash of accidents, injuries, and issues involving parking and right of way.
Rodriguez says he certainly does not want to dissuade cities from welcoming the scooters.
"The deployment of motor-assisted scooters for rental in Texas cities has the potential to reduce congestion and pollution by solving the 'last mile' problem and filling a vital role in the multimodal transportation systems of the future," he said.
But Rodriguez says cities need some advice in dealing with several issues which have been raised by the scooters, most notably, who should be allowed to ride the scooters, where they can and can't be ridde, and a key unanswered question, where does liability accure if a scooter hits another scooter, a pedestrian, or a car.
There have been nearly 100 scooter injuries which have resulted in accidens in San Antonio, and Austin has had even more problems with serious scotter inujuries. There are 12,000 scooters licensed to be on San Antonio streets, and the city has frozen additional scooter permits while it wrestles with the very issues Rodriguez' bill seeks to answer.
"This technology and the businesses pushing its adoption, however, are new to our communities. The abrupt, and, in some cases premature, deployment of scooters has revealed thorny issues that suggest the need for regulation. But without rigorous, objective data, it is unclear what combination of policies would best serve Texans and their local governments without stifling innovation," he said.
Rodriguez' bill askes the TTI to investigate:
The legal definition and existing local regulation of motor-assisted scooters;
The liability issues related to motor-assisted scooter use and accidents;
The operation of motor-assisted scooters, including:
safety standards;
interaction with pedestrians;
shared infrastructure; and,
operator qualifications;
The economic impact of motor-assisted scooters, including any burdens on or benefits to local governments;
Accessibility of motor-assisted scooters;
Motor-assisted scooters' impact on public transportation;
The social norms of motor-assisted scooter use, including motor-assisted scooter etiquette; and,
How motor-assisted scooters have been and may be integrated into the overall transportation system.