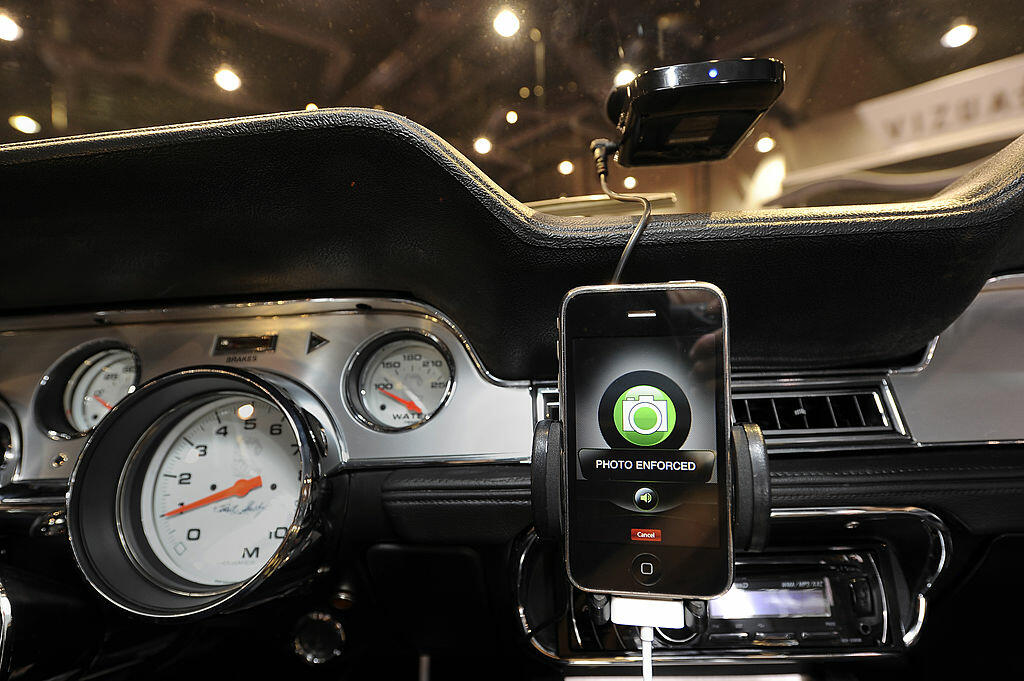 The Texas Legislature will again try to outlaw those 'red light cameras,' News Radio 1200 WOAI reports.
State Rep. Jonathan Stickland (R-Bedford), who has introduced the bill before, says the science is on his side, and there is no evidence that red light cameras cut down on intersection accidents as the companies who install them for a profit maintain.
"Red light cameras have been found to decrease T-bone accidents," Stickland conceded. "But most studies that the red light vendors won't tell you is the we see a massive increase in rear end collisions."
Those collisions occur because a motorist drives into the intersection, sees the red light camera or the sign warning of the camera, and throws on the brakes, causing the car behind to smash into the driver who stopped short.
The red light cameras will photograph the vehicles and the license plates of cars that run the red light, and then, after the photographs are reviewed by a police officer, the owner of the car will be mailed a bill for the fine.
"I think its a constitutional issue," Stickland said. "It ruins our right to due process, our right to confront our accuser, there are lots of major privacy issues, and it destroys our right to due process, which is something I have been hearing from my constituents for years now."
There are also concerned that the cameras are essentially money making tools for the cities that operate them. In most cases, the cameras are actually provided and maintained by private vendors, which take a percentage of the ticket revenues.
The cities which operate red light cameras, mainly suburbs which have major arterial streets which are used by out of town residents, will fight any effort to ban the cameras. They say they help extend their small police departments which can't afford to post an officer at every red light along the main road with the stop lights. They say the cameras are just another tool to enforce the law, not unlike radar helps nabe criminals and police radios allow officers to go quickly to the scene of an incident. They also point out that motorists do not have a constitutional right to violate the law.
The two communities in this area operating red light cameras are Balcones Heights, which has to police busy Fredericksburg Road, and Leon Valley, which deals with Bandera Rd.
Stickland says this is the year the cameras come down.
"The government has been in support and said he wants to sign the bill to get rid of red light cameras," he said. "The Senate passed the bill last session, the House did not. I think this year the stars are aligning and these things are gone."
PHOTO: GETTY