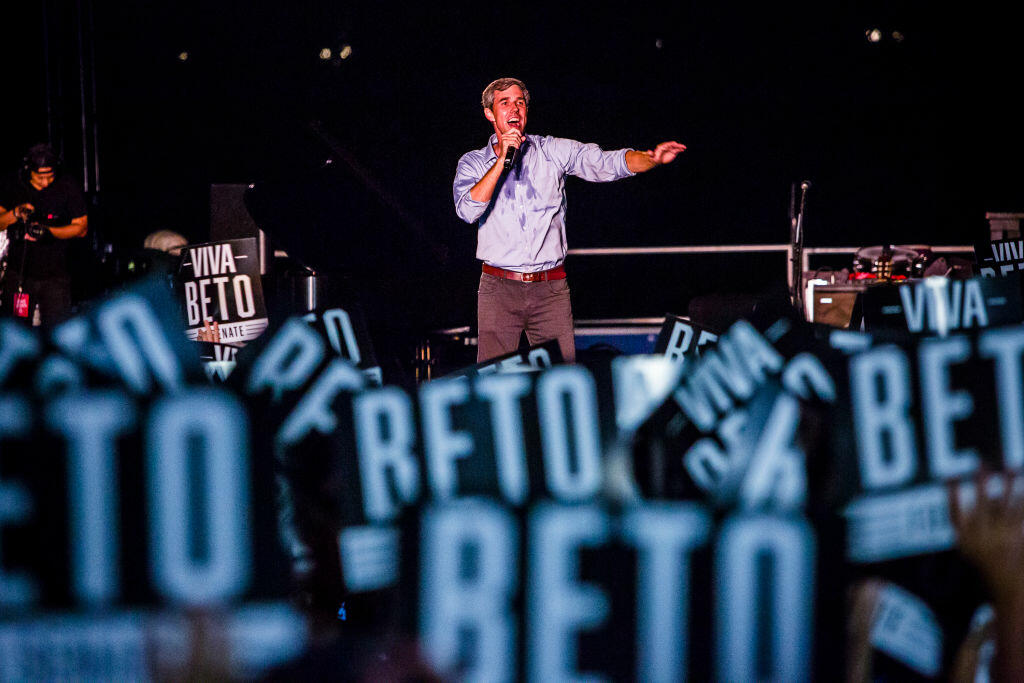 Its decision day for Beto O'Rourke, and supporters are eagerly awaiting word on whether the former Texas Congressman will run for president, Newsradio 1200 WOAI report.
In an interview with Oprah Winfrey early this month, O'Rourke said he was still mulling over a run, but that he did give himself a deadline.
"The serious answer is really soon. Before the end of this month," he told the former talk show host.
Today is the end of February and, while there is nothing on the schedule, supporters are waiting on pins and needles. Michael Sonoff is one of the leaders of the grassroots Draft Beto campaign, which has, for months, been trying to convince O'Rourke to throw his hat in the ring.
"It's getting down to crunch time, and we're hopeful that he's going to have an announcement for us in the next 24 hours," he said.
If O'Rourke does run, Sonoff says he'll immediately have a national base of volunteers who have been packing informal town halls, pledging their support.
"The fact that all these people are involved before Beto is even in the race speaks to the enthusiasm that's out there for him."
O'Rourke recently came in first in a poll of Democrats in the early decision state of Iowa, and most polls show him in the top two or three among Democrats nationally.
Observers say O'Rourke would be a good candidate for those who are afraid the Democratic Party is veering too far toward the radical left for mainstream voters, embracing policies like the super-expensive 'Green New Deal' as well as reparations for slavery, government paid college and day care, and other programs with marginal popularity among mainstream voters, although they are wildly popular among Democrat primary voters.
Last night, O'Rourke appeared to take himself out of a possible race against Republican Sen. John Cornyn next year, as several sources told the Dallas Morning News that the 2018 U.S. Senate candidate will not try for the Senate again.
That is a relief to Texas Republicans, who saw 'Beto Maina' bring out large number of first time Democrat voters, whose straight ticket voting cost the jobs of dozens of down ballot county officials, especially in Bexar and Harris Counties.
IMAGE: GETTY