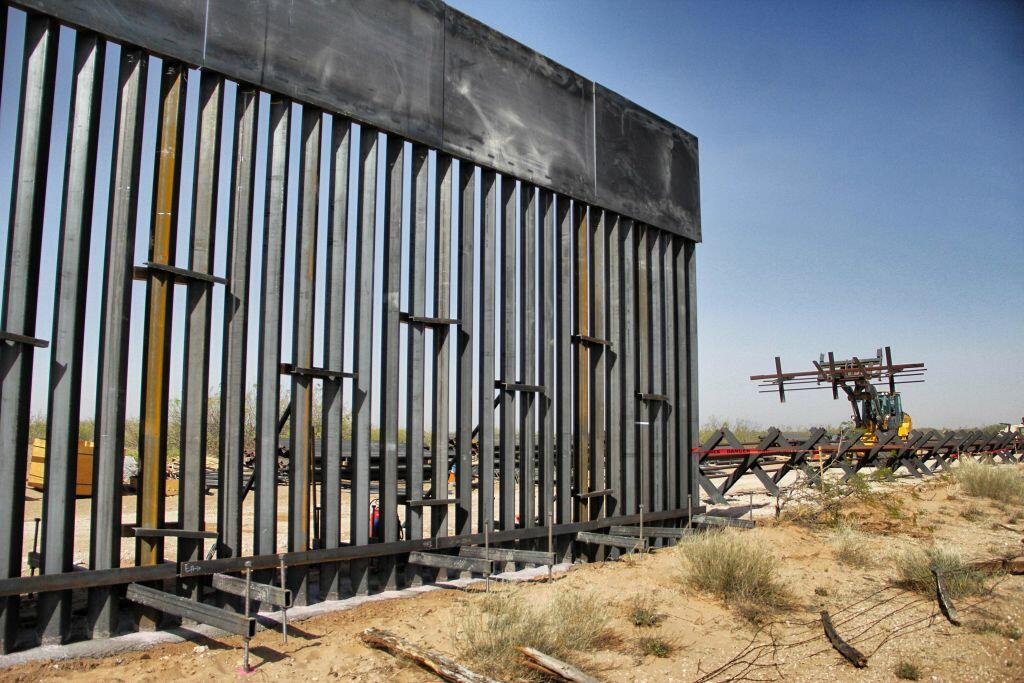 A new Quinnipiac University poll shows that Texans are just as divided as the rest of the country when it comes to a proposal to build a wall along the Mexican border, News Radio 1200 WOAI reports.
Pollster Peter Brown says exactly 48% of Texans surveyed in the Texas specific poll support construction of the wall, and 48% oppose it.
"Texas is one of the most conservative states in the country, and it is also the state with the largest border total with Mexico, so what Texans think is important," Brown told News Radio 1200 WOAI.
He says that division goes a lot further when you drill down to the specifics of the poll.
"Men support the border wall, women do not," he said. "The younger you are, generally, the less likely you are to support the border wall."
Much of the opposition stems frorm the need of the fedeal government to use eminent domain powers to seize property for wall construction.
But he says Texans firmly come down against President Trump's claim that there is a national emergency along the border which requires special powers.
Brown says three fifths of Texans oppose the declaration of national emergency, and more than half of Texans say immigrants entering the U.S. illegally does not constitute an emergency. Support for the emergency declaration fades, the closer you get to the border itself, with most Texans feeling that the current assets that currently exist along the border, from the National Guard to Customs and Border Protection to Technology and existing barriers, are strong enough to prevent a major entrance of drugs, gangs, and other bad actors from entering the U.S.
There is a concern among Texans about drug and human smuggling led by Mexican cartels.
Trump generally has a slightly negative approval rating in Texas, after winning the state by nine percentage pointrs in 2016. 50% of Texans approve of the job Trump has done in the White House, while 47% approve.
IMAGE: GETTY