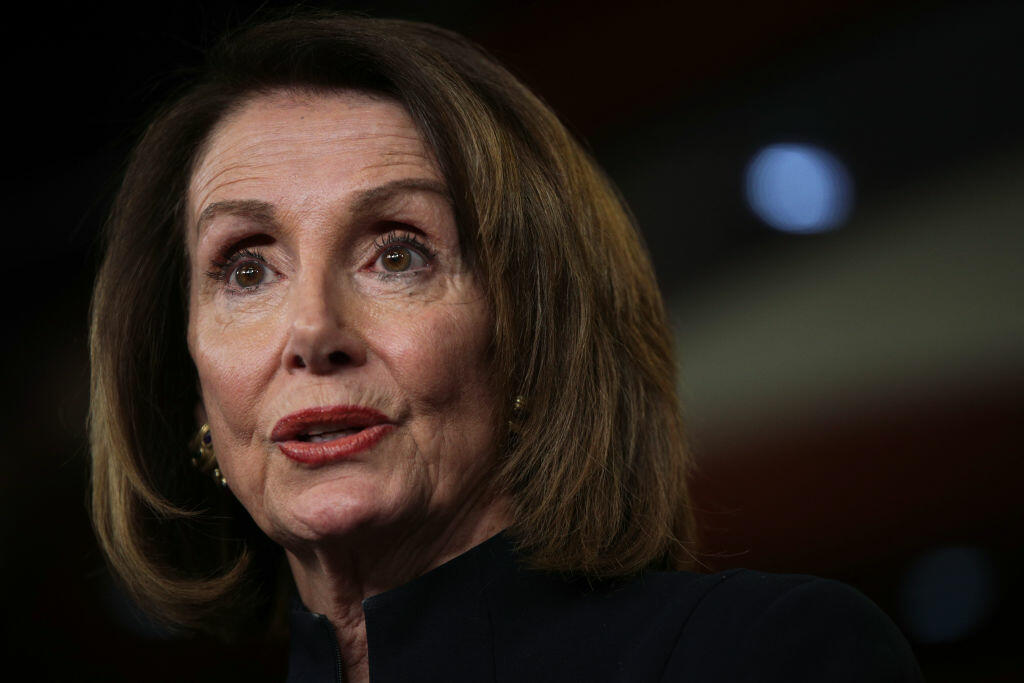 House Speaker Nancy Pelosi is in Texas today to introduce the House Joint Resolution to overturn President Trump's emergency declaration on border security, News Radio 1200 WOAI reports.
Pelosi told News Radio 1200 WOAI the goal of the resolution is to protect the separation of powers which is guaranteed in the U.S. Constitution.
"We would be delinquent in our duties if we did not protect and defend the Constitution, even from the President of the United States," Pelosi said.
After failing to get the full amount of funding he demanded for construction of a border wall, Trump declared the emergency to allow him to obtain funds appropriated for other uses. Some of that money is expected to come from the miltiary budget, and U.S. Rep. Joaquin Castro (D-San Antonio), who wrote the resolution, says that would harm military readiness, and harm the San Antonio economy.
"Funding could potentially be cut for projects at Joint Base San Antonio, as well as at other Texas installations, like Ft. Bliss and the Red river Army Depot," Castro said.
And he says the money would be not spent by the president in a worthwhile way.
"There is no emergency at the U.S. Mexico border," Castro said. "Border crossings are at a decade low. We have more resources dedicated to the border than at any time in our history."
Any resolution to overturn the Presidential declaration would have to not only pass the Republican dominated Senate, but also would have to overturn a certain Presidential veto.
"I hope that members of Congress, regardless of party, will put their country ahead of any political party, and stand together against a big power grab by this President."
Pelosi bristled at Trump's claims that Democrats support 'open borders' and don't want border security increases.
"We, Republicans and Democrats, voted for a different course of action on border security," she said. "Contrary to what the President said, we all understand that priority."
Pelosi stressed that this resolution, which she says already has 226 co-sponsors and could be voted on as early as next week, is about preserving the separation of powers defined in the Constitution.
"If unchecked the President's emergency declaration would fundamentally alter the balanced of powers, upsetting the founders' vision for America," she said. "And a major part of that vision is, we do not have a monarch."
IMAGE: GETTY