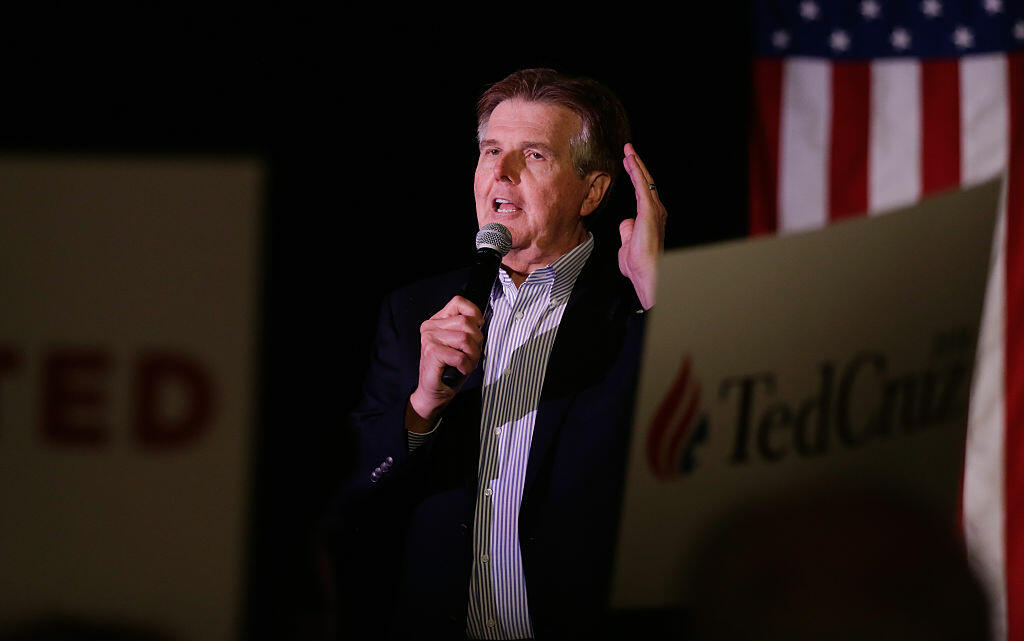 For the second time in four months, the Houston Chronicle is wiping copious amounts of egg off its face, News Radio 1200 WOAI reports.
The Chronicle has walked back a story it reported earlier this month claiming that Lt. Gov. Dan Patrick, who has made property tax reform a key priority in the current Legislative session, received an 'unfair break' on the property taxes on his own home in Montgomery County outside of Houston.
The correction by the Chronicle began by saying "Lt. Gov. Dan Patrick's property tax bill dropped 14 percent over the last two years largely because of factors that involved no action on his part and a tax break available to all Texas homeowners."
The original story, titled "Property tax crusader Dan Patrick can't complain about his own bill," have been pulled from the web sites of the Houston Chronicle and the San Antonio Express-News, which is owned by the same company as the Chronicle.
Patrick, in a statement, pointed out that Patrick's taxes dropped because of lower property valuations in his entire neighborhood, the local appraisal district overestimated by 500 square feet the size of Patrick's home, and Patrick, who moved into the house on Lake Conroe in 2018, took advantage of the homestead exemption, which is available to all Texans on their primary residence. The previous owner had not used the homestead exemption because it was not the owner's primary residence.
"It is obvious the reporter was trying to damage my effort to pass property tax reform this legislative session," Patrrick said. "His plan failed. We are moving forward to pass Senate Bill 2, which will limit property tax growth for homeowners and businesses."
Patrick said the story 'never should have been published,' and said his staff had told the reporter that 'he had his facts wrong, even on basic points like how long I have owned by home.'
The retraction comes at a bad time for the Chronicle. Not only is the entire news media roiled by allegations by conservatives that mainstream media is biased against Republicans, like Patrick, but in November, the Chronicle was forced to admit that a key reporter had made up sources for a number of his stories. That reporter has since resigned.