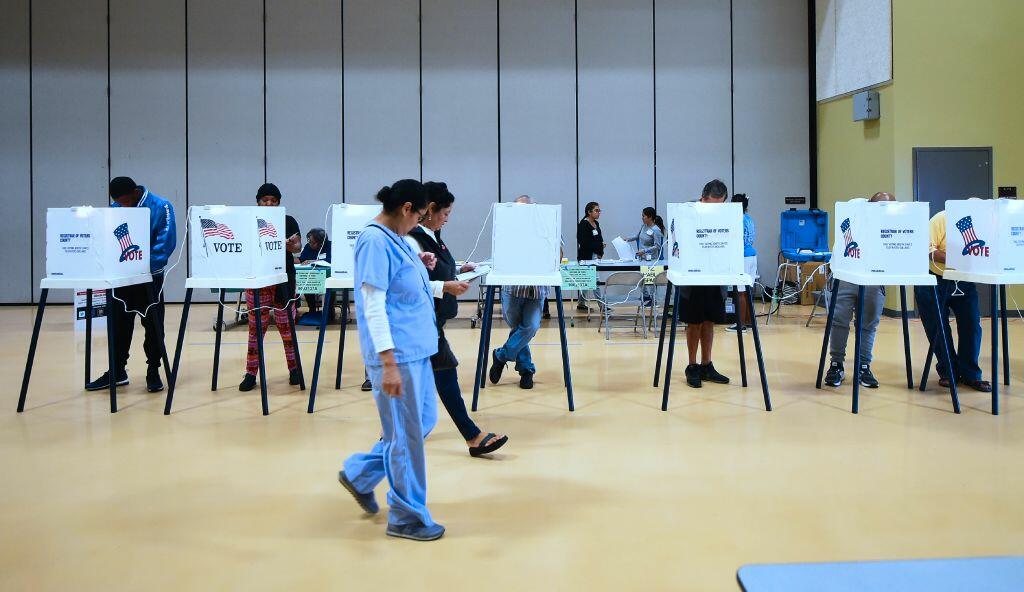 That flawed list which purported to show 'potential non citizen voters,' will be the subject of a court hearing in U.S. District Court in San Antonio today, News Radio 1200 WOAI reports.
The list, which was released last month by the Texas Secretary of State, sparked a firestorm among conservatives, who claimed it was proof that huge numbers of illegal immigrants were marching to the polls and voting. Even President Trump weighed in with a tweet demading that 'strong Voter ID laws are needed.'
The list included the names of more than 90,000 people were were non-citizens when they obtained the documentation they later used to comply with the Texas Voter ID law and cast ballots in elections in Texas between 2008 and 2016. The driver's licenses were obtained as far back as 1996. Some 56,000 of the people on the list cast ballots, including 5100 who voted in Bexar County. The Secretary of State instructed local election officials to investigate to make sure that all were voting legally.
Luis Vela, attorney for the League of United Latin American Citizens, was among those who immediately criticized the list, pointing out that the list ignored the fact that some 50,000 people become naturalized U.S. citizens in Texas each year, and adding that none of the people on the list were 'illegal immigrants,' because people in Texas illegally are not allowed to obtain driver's licenses, and all of these documents were obtained legally from the DPS.
Vera will asked a federal judge for a restraining order, preventing the county elections officials from using the list to 'purge' voting rolls.
"they have done this everywhere, Florida, Colorado, and Montana," Vera said. "Six of seven states have tried this and every one has failed."
Vera and others claim this is an attempt, following strong showings in the 2018 mid term elections, by Republican state officials to move Democrat leaning voters from the rolls, or to 'intimidate' legal voters from casting ballots because they will be afraid they were receive law enforcement scrutiny if they do so. They point out that it is a violation of the 14th Amendment Guarantee of Equal Treatment for some U.S. citizens, in this case naturalized immigrants, to be required to answer questions about their legal status that native born Americans are not required to answer.
Vera cited testimony before a State Senate Committee earlier this month, when other state agencies said they disagreed with the release of the list.
"DPS even testified, we told them they shouldn't do this because it was a complete mess, but they wanted us to do it anyway," he said.
Since the list was released, thousands of names have been shown to have been added incorrectly, are duplicates or misspellings, and have been removed from the list.
IMAGE: GETTY