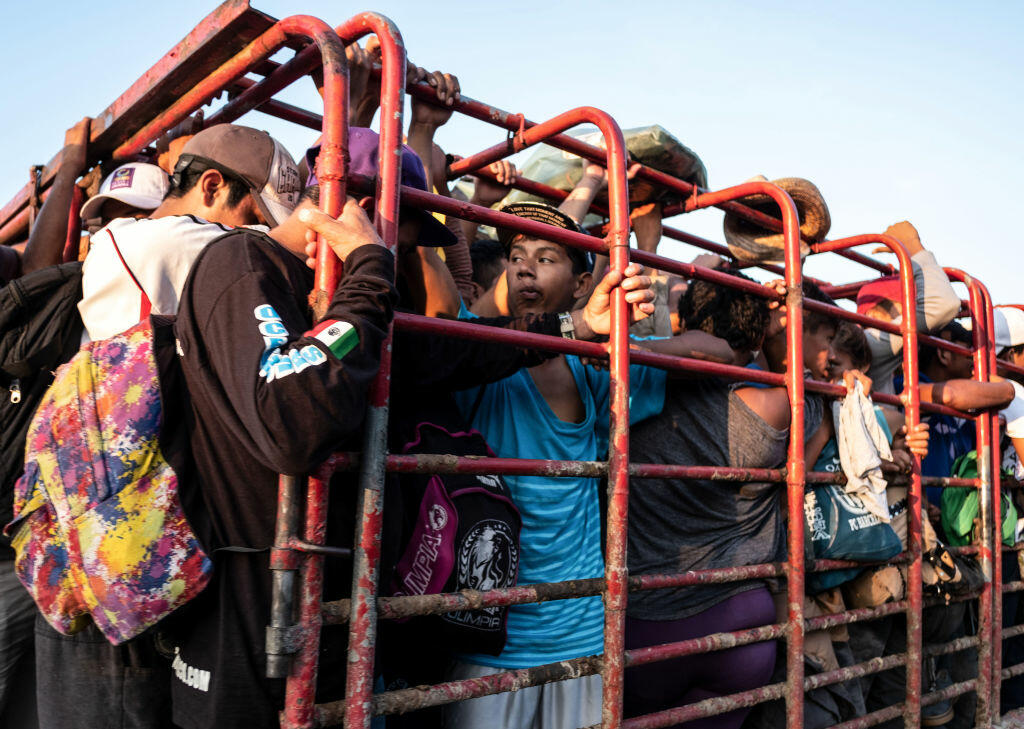 President Donald Trump is using these large groups of migrants as part of his basis for a national emergency, but Texas border lawmakers say the so-called caravans are a symptom of a much larger problem, News Radio 1200 WOAI reports.
"That broader problem is violence and lack of economic opportunities in those Central American nations of Guatemala, Honduras and El Salvador," Congressman Will Hurd says.
The Texas Republican, who's district stretches from San Antonio to the border and then over towards El Paso, says if the problem of criminal gangs and organized crime is solved, the people who live there will less likely to make the dangerous journey to our border.
In a Rose Garden speech, President Trump decried the asylum seekers, claiming they are akin to terrorists.
"We're talking an invasion of our country," he told reporters.
Hurd (R-Helotes) says they're mostly economic migrants, who can't find steady work in their home country, and says their chances of being allowed to stay in the U.S. are slim.
"Lack of economic opportunity is not a justification, ultimately, for asylum." he says.
Hurd's congressional district includes Eagle Pass, which is across the border from Piedras Negras, where the latest large group of migrants have arrived, seeking asylum.
According to the Border Patrol, over the last several months, agents have been encountering an unprecedented number of large groups illegally crossing the southern border. They're mostly being found in remote areas of New Mexico.
In January, 17,711 migrants were caught in the Rio Grande Valley region after illegally crossing the border. That accounts for more than one-third of the total southern border apprehensions for the month, according to the most recent data.
Still, civil rights groups like the ACLU say there is not a crisis at the border. Astrid Dominguez is the director of their Border Rights Center.
"President Donald Trump's declaration of a national emergency along the U.S.-Mexico border is not based on fact or reality. There is no security crisis at the border. This declaration only reinforces the racist policies he is attempting to use to harm our border communities."
IMAGE: GETTY