Details emerge in Aurora, Illinois plant shooting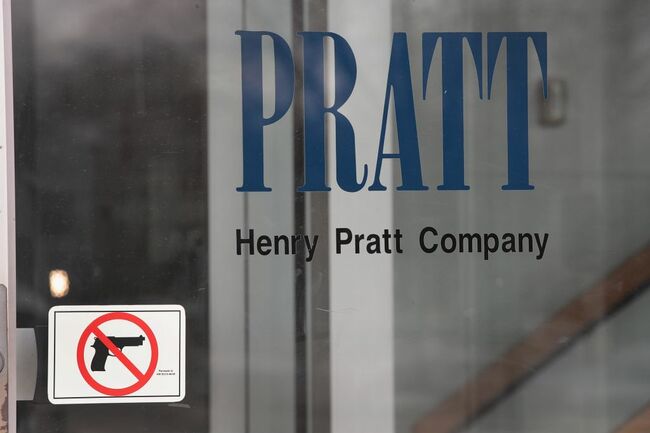 Police in Aurora say the five people killed along with the gunman in a shooting at a manufacturing facility were all plant employees. At a news conference today, Chief Kristen Ziman said the victims at Henry Pratt Company were all in the same general area when 45-year-old Gary Martin opened fire yesterday. He later died in a shootout with police. The chief said all of the officers' injuries are all considered non-life-threatening. Two officers remain in the hospital while a third is expected to be released today. Aurora Deputy Police Chief Keefe Jackson said about eight SWAT teams were among the 25 to 35 agencies that responded to the shooting with as many as 300 officers.
Aurora Police say Martin had a criminal record with six prior arrests for traffic and domestic violence related issues. Records show he was issued an Illinois Firearm Owner's ID Card in January 2014 and bought a .40 caliber handgun in March 2014. When Martin applied for a concealed carry permit, it was discovered that he had a felony conviction for aggravated assault in Mississippi. That lead to his permit being rejected and his FOID card revoked.
Photo: Getty Images