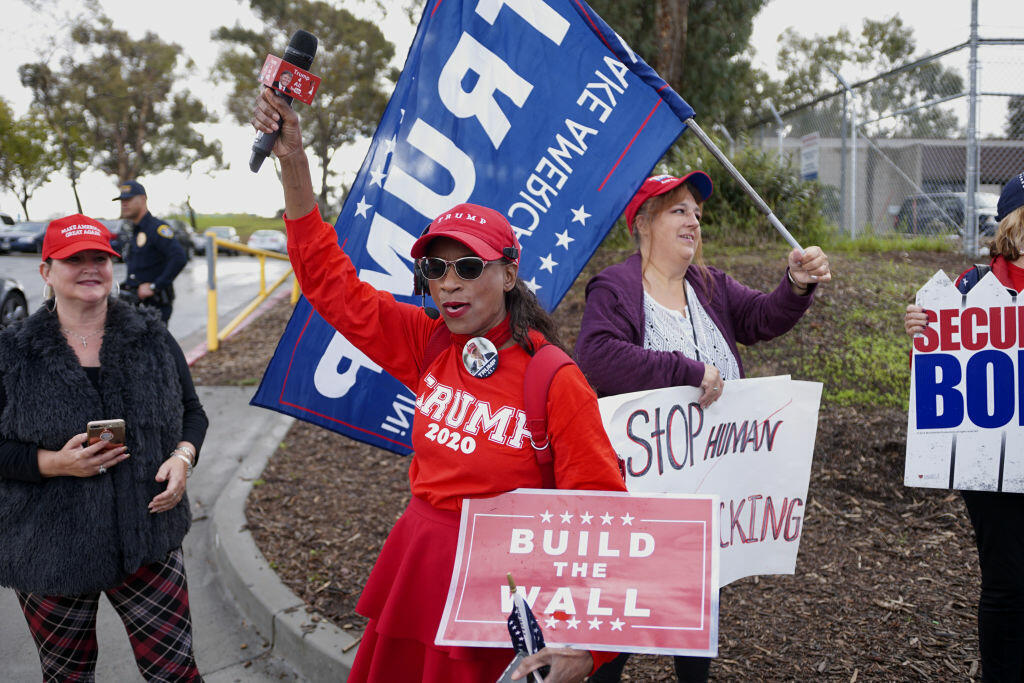 In a push for a border wall, President Donald Trump returns to the Texas border today for a rally in El Paso, News Radio 1200 WOAI reports.
"As the president continues his fight to secure the border, there's no better place to demonstrate that walls work than in El Paso," Michael Glassner, chief operating officer of the Trump campaign, said in a statement.
The president has repeatedly claimed that a wall in El Paso has decreased crime. It was one of the main points of his State Of The Union speech.
"The border city of El Paso, Texas, used to have extremely high rates of violent crime - one of the highest in the country, and considered one of our Nation's most dangerous cities. Now, with a powerful barrier in place, El Paso is one of our safest cities," he told Congress.
But that claim has repeatedly been debunked by experts like Rice University Dr. Tony Payan, who heads the Mexico Center at the Baker Institute.
"The crime rates have been dropping since 1993, and the barriers began in the late 90s," he says.
Payan grew up in El Paso, and is frustrated his former home is used as a political football as the nation debate immigration reform.
"El Paso has been a safe city without a wall, with some barriers and even with a wall, so I see no correlation."
Meanwhile, former U.S. Congressman Beto O'Rourke says he will stage a counter rally in his hometown tonight.
"Beto O'Rourke will join with his city on Monday evening to show the country the reality of the border -- a vibrant, safe, bi-national community that proudly celebrates its culture, history, diversity and status as a city of immigrants," according to a statement released by O'Rourke's office.
O'Rourke, who represented El Paso in Congress before making an unsuccessful run for the U.S. Senate last year, has been mentioned as a Democratic Presidential nominee. But he has seen his star dim recently, as other candidates have made announcements, and O'Rourke fumbled a Washington Post interview. Many observers say Texas Democrats are trying to encourage him to stay in the state and challenge Sen. John Cornyn next year.
IMAGE: GETTY