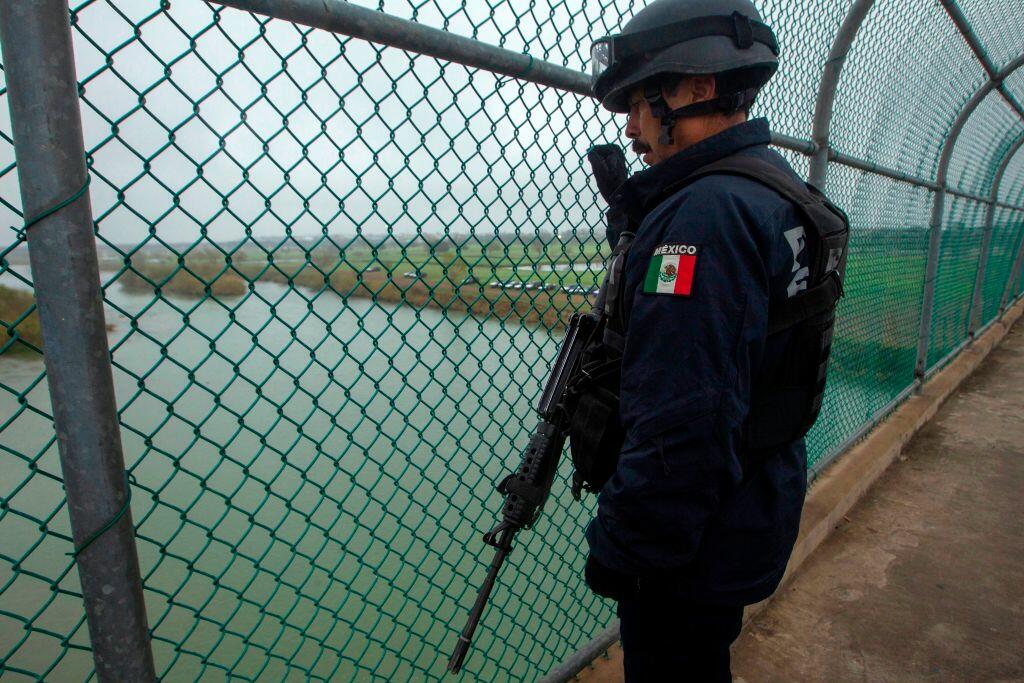 Eagle Pass residents say there is no 'state of emergency' in their community due to the 1800 would-be immigrants gathering across the Rio Grande in Piedras Negras, News Radio 1200 WOAI reports.
It has now been one week since the caravan arrived in Piedras Negras. Mexican officials have kept most of them in a fenced in abandoned factory to try to prevent them from trying to dash across the river into the U.S.
Poncho Nevarez, who is a Democratic State Representative from Eagle Pass, says no matter the message you get from the White House, nobody in the border community is afraid of the migrants.
"You know what the crazy statistic is, I haven't had a single call from a single constituent expressing concern or fear about this," he told News Radio 1200 WOAI's Michael Board.
Residents of border communities have been annoyed for years at the impression people across the country get of illegal immigrants camping on their front yards, blocking traffic, and breaking into the homes and cars. While border communities from Brownsville to El Paso have lower crime rates than cities their size aroudn the nation, many residents of border cities say they routinely go through the day without seeing any evidence of illegal immigration, apart from the shelters which are also seen in dozens of inland cities, from Seattle to Chicago.
"We seem to be finely tuned to what we are hearing from the President that the caravan is supposed to arrive and slit our throats in the middle of the night," Nevarez said. "That didn't happen."
Even closed border advocates in Rio Grande cities in Texas credit Customs and Border Protection for keeping the bridges open to legitimate cross border traffic, and say they are not afraid of the caravans which have lodged thousands of would be asylum seekers in northern Mexico.
The Mayor of Eagle Pass told 1200 WOAI's Morgan Montalvo that Mexican officials have warned the migrants that if they try to enter the U.S. illegally, they will be deported by Mexican officials back to Central America and they will lose any hope they may have of obtaining asylum status in the U.S., which is the stated goal of the vast majority of migrant caravan members.
IMAGE: GETTY