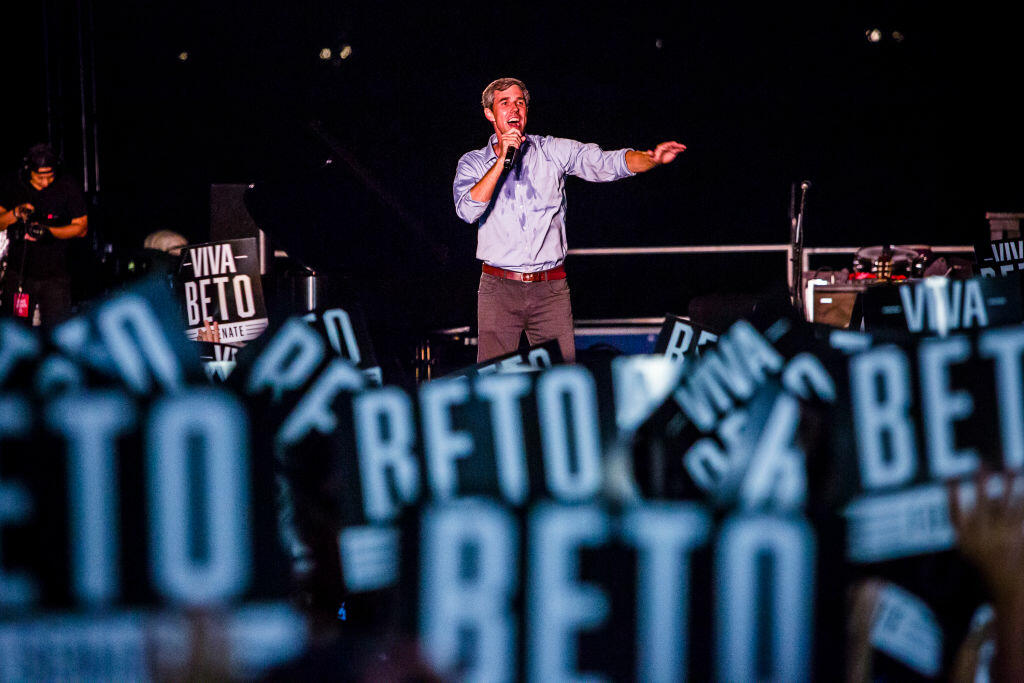 As former Texas Congressman Beto O'Rourke continues to decline to commit to making a Presidential run in 2020, there is growing speculation that O'Rourke will instead stay in Texas and challenge Republican Senator John Cornyn next year, News Radio 1200 WOAI reports.
Jim Henson of the Texas Politics Project at the University of Texas says much of the talk that O'Rourke might enter the increasingly crowded Presidential race is coming not from O'Rourke's fellow Democrats, but from Republicans.
"It is strategic in the sense that it is much better for Texas Republicans for Beto O'Rourke to step out onto the national stage where his odds of success are much longer, than for him to stay in Texas and continue to mobilize Texas Democrats in Texas elections," he said.
Nearly a dozen Democrats have jumped into the 2020 Presidential race, leading to speculation that O'Rourke is having second thoughts about a Presidential run. A recent Washington Post interview in which he did not give solid answers to questions about major issues facing the U.S., from immigration to Syria, may have damaged O'Rourke's standing nationally, although Henson says his star among Texas Democrats is still rising.
"Democrats make up a larger part of the Presidential election year electorate in Texas, so O'Rourke would start with a higher baseline."
O'Rourke electric influence on the Democrat electorate in Texas, especially among younger voters, led to the election of several Democrats to local and Legislative races, and prompted straight-ticket Democrat voting that swept more than 400 Republian judges out of office, and led to the defeat of Harris County's respected County Judge Ed Emmitt.
O'Rourke lost by about three percentage points to Ted Cruz in the U.S. Senate race, but Henson points out that Cornyn's approval ratings among the Republican base are weaker than those of Cruz.
IMAGE: GETTY