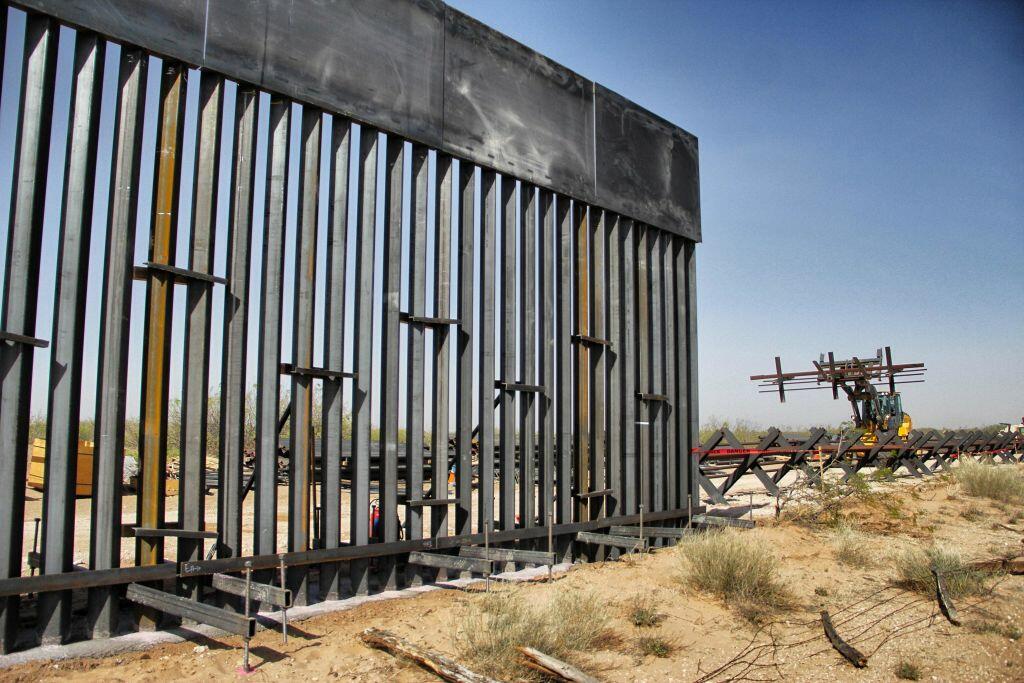 President Donald Trump border wall proposal played a prominent part of last night state of the union address, but in South Texas, work is about to begin on a controversial stretch of fencing, News Radio 1200 WOAI reports.
Huge construction equipment has been spotted near the National Butterfly Center, southwest of McAllen, Texas.
"All it does is confirm that they are about to take our land and destroy it," Director Marianna Wright says.
The $650 million fencing is funded under last year's appropriations bill. Not only does the path cut along the delicate ecosystem that attracts butterfly lovers, it also cuts off the La Lomita Mission Catholic chapel and other important landmarks.
The Center previously sued to stop the work. That case is pending.
President Trump and his allies in Congress have repeatedly said that they want walls in strategic areas to deter illegal immigration and slow down border crossers so that the Border Patrol has time to catch them on the U.S. side of the border.
The barrier will be two miles from the actual border, so gates will be built to allow Texans access from one part of America to another. Wright says every member and visitor to the center will get the code, as well as everyone who rents an RV spot at Chimney Park and every member of the Catholic Church who wants to go to La Lomita. All trash collectors, fire fighters, police officers and paramedics will get the code.
"How on earth does that provide for national security?" she asks.
Sen. John Cornyn (R-Texas) says the Border Patrol still wants the wall.
"Border barriers make sense where appropriate," he said.
He invited Manuel Padilla, the Border Patrol's new sector chief in the Rio Grande Valley, as his guest to last night's speech.
Wright says a wall in her area is not appropriate. In her more than six years in charge, there have been three instances of illegal immigration near the Center.
"It gives fearful stupid racist people a security blanket at night."
IMAGE: GETTY