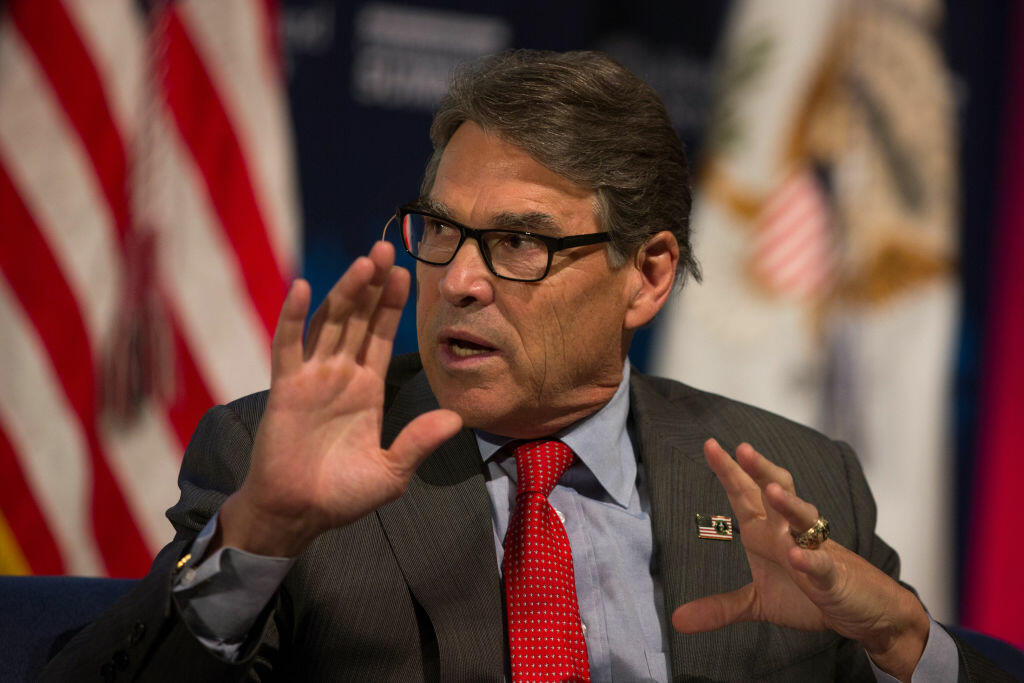 For three hours Tuesday night, Rick Perry was next in line for the Presidency.
News Radio 1200 WOAI reports the former Texas Governor and current U.S. Energy Secretary, was the 'designated survivor' during President Trump's State of the Union speech.
In a tradition that dates back to the height of the Cold War in the 1950s, when the President, Vice President, Speaker of the House, and other members of the Presidential line of succession all at the same place, in the House Chamber watching the speech, one member of the Cabinet, who is part of the succession line, is designated to avoid the event, to make sure that the government can continue in the event of a nuclear attack on the Capitol.
So for a few hours, Perry, who unsuccessfully ran for President in 2012 and 2016, enjoyed Presidential level security and transportation.
Since, fortunately, there was no disaster affecting the President and other government officials last night, when President Trump left the Capitol, the coach turned into a pumpkin, and Perry went back to being plain old Secretary of Energy again.