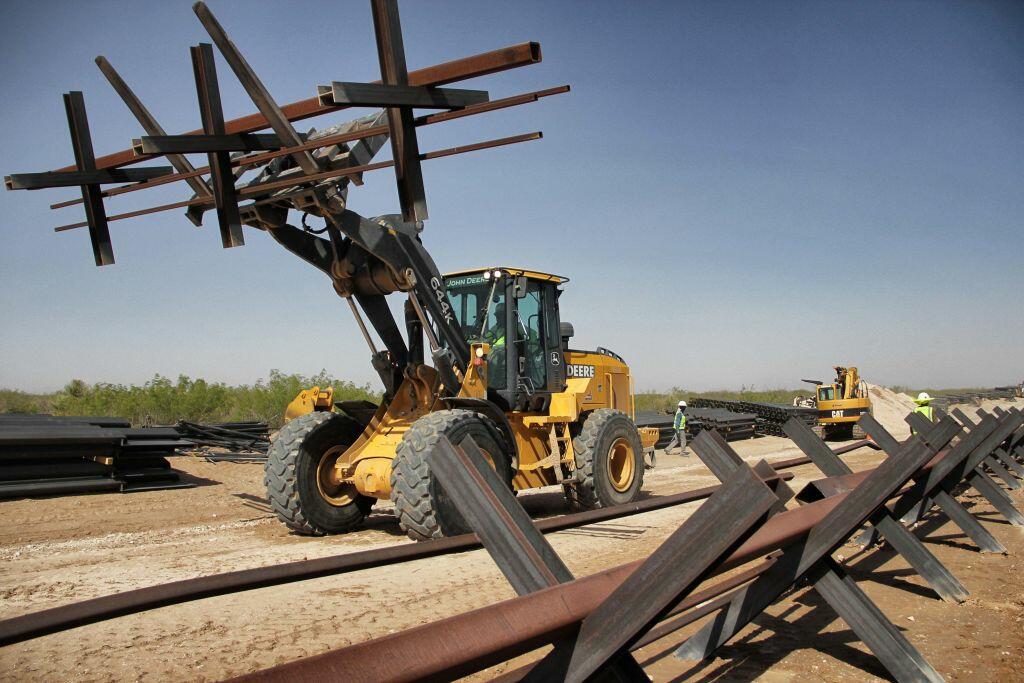 While President Trump will be arguing for $5.7 billion for a border wall in tonight's State of the Union address to Congress, there is evidence that wall construction is set to begin on government owned land near Mission in the Rio Grande Valley, News Radio 1200 WOAI reports.
A butterfly preserve located on the Lowe Rio Grande Valley National Wildlife Refuge in Hidalgo County posted a photograph of an excavator parked south of the levee near the Rio Grande, and says as of Monday, the land will be off limits to them. Customs and Border Protection says construction on an already approved stretch of the border wall is set to begin.
"Mission PD Officer Cabral was parked on our private property. He said effective tomorrow we will have NO ACCESS to our own land south of the levee. He said, 'Effective Monday morning, it is all government land," and they have orders to prohibit anyone from stepping foot on the levee'," the National Butterfly Center wrote on the post.
The Center also promised to initiate legal action to halt the effort.
This wall construction effort is separate from the one President Trump is pushing for. Funding for what was described as '25 miles of levee wall fencing' in Hidalgo County was actually approved by Congress in early 2018.
Several concerns have been raised about wall construction in the area. In addition to the endangered species that live around the Wildlife Refuge, the Rio Grande in that area is in alluvial flood plain, and routinely floods when heavy rains hit the area upstream. Serious questions are being asked about the impact a wall would have on that predictable flooding.
IMAGE: GETTY