San Antonio Research Shows Mixed Signals in Fight Against Diabetes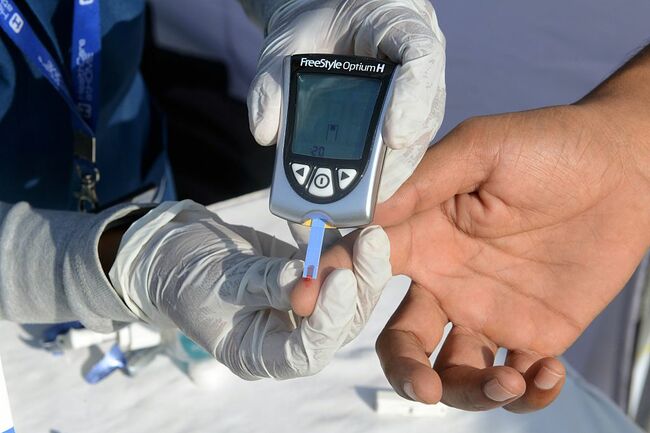 There is good news and bad news in the fight against diabetes, according to Dr. Jane Lynch, a pediatric endocrinologist at University Health System's Texas Diabetes Institute, who spoke to a group of supporters, News Radio 1200 WOAI reports.
He says for patients with the far less common Type One diabetes, the outlook is good."Type One, we are really breaking through, new insulins, new pumps, new sensors, to regulate the blood sugar in ways that we never have been able to regulate before," she said.
But Dr. Lynch says the more common Type Two diabetes, formerly called 'late onset' diabetes, the future looks far more cloudy. She says more and more young people are being diagnosed with Type Two diabetes, which is widely associated with inactivity and obesity, two conditions which are being more commonly seen among teens.
She says the outlook for patients with Type Two diabetes is more and more, a greater risk for heart and kidney disease.
And she says many of the treatments being found for Type One diabetes don't carry over to Type Two.
"If you need to use the medications for Type Two, they are not approved yet for children, and we are not finding them to be very effective."
She says diabetes continues to be at its core a disorder which is driven by hereditary factors, with Latinos and African Americans far more likely to be at risk for diabetes than northern Europeans or Asians, which is why San Antonio, as she put it, is at the 'epicenter' of diabetes research.
"We are looking at some research for Type One into regenerating cells in the pancreas, maybe during the coming decade, which could actually eliminate Type One," she said. "But type two diabetes continues to be a challenge."
She says she is not optimistic that diabetes will be wiped out, because of its hereditary nature. She said diabetes is a 'vicious cycle.'
"We know that women who have diabetes during pregnancy deliver infants that are reprogrammed to have a higher risk of Type Two diabetes in childhood and young adulthood," she said.
IMAGE: GETTY