Are Doctors the Answer to Mass Shooting Incidents?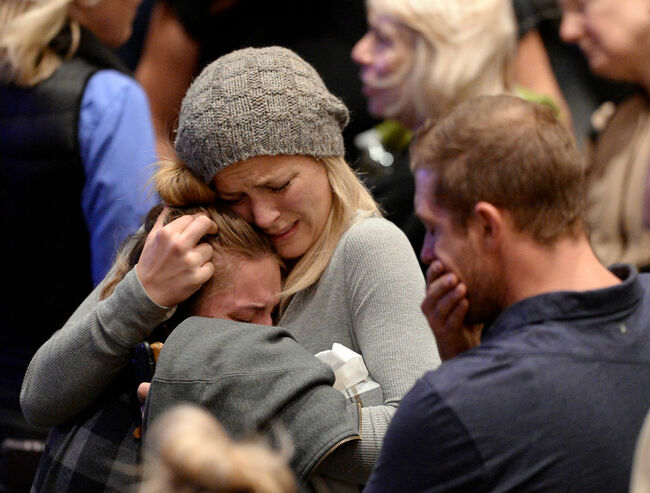 After every mass murder there's the question about what can be done to prevent another one, and the answer may lie in the doctor's office, News Radio 1200 WOAI reports.
A newly-released position paper by the American College of Physicians suggests doctors should counsel patients on how to keep and handle firearms safely.
"Physicians are encouraged to discuss with their patients the risks that may be associated with having a firearm in the home and recommend ways to mitigate such risks, including best practices to reduce injuries and deaths," it reads.
Dr. Ronald Steward, head of surgery at UT Health San Antonio, says the medical community is in a unique position to weigh in on the debate over how to curb firearm violence because they see the effects both to victims and families. The key to success is how the subject is broached.
"The 'how' matters," he says. "How to approach a patient and how to frame it so that there is a discussion and dialog about the risks."
There is no questions that there is a violence problem in the United Sates. Each year, 64-thousand people die from intentional violence. Most are related to firearms, both attacks and suicide.
Dr. Ryan Van Ramshorst, who is a pediatrician in San Antonio, says talking about gun safety is no different than talking about vaccines.
"Just like I council families on how to keep kids safe when they're in the car, I also council families on minimizing risks related to firearms."He says doctors are not trying to take your guns away. There is universal understanding that they're Constitionally allowed. This push to on safety.
The position paper, published in the Annals of Internal Medicine, suggests the dialog between doctors and patients should be deep seated.
"Medical schools, residency programs, and continuing medical education (CME) programs should incorporate firearm violence prevention into their curricula."
IMAGE: GETTY