Woman Says They Were Kicked Out Of Buffalo Wild Wings For Disabilities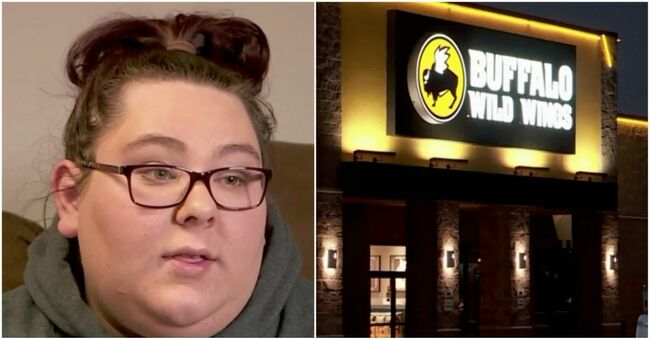 Harley White is a caretaker in the Stillwater area of Oklahoma. She works with clients who are disabled and have special needs, and occasionally, likes to take them out to a restaurant for a meal.
But one stop at a Buffalo Wild Wings restaurant turned into a disaster for Harley and her clients.
Harley is claiming that her and her clients were turned away from one BWW location in Stillwater because of discrimination, despite the group having eaten there a dozen times before.
"And I talked to the general manager and I asked her, 'what's the issue, why can't we come in and eat?'," Harley explained to the local news station.
After Harley asked the manager, "Are you denying service to special needs people?", the manage replied, "Yes."
Obviously Harley and her clients were devastated. "One of my clients was visibly upset. He was so excited to go and when we were leaving, I saw he was crying."
Oklahoma's News 4 station decided to get involved and reach out to not only that local Buffalo Wild Wings, but the franchise owners, who issued the following statement: "The Stillwater Buffalo Wild Wings franchise takes the safety of our Guests seriously and as a result had to deny a special request made as it was in violation of fire code. We apologize for any inconvenience this may have caused."
Harley doesn't believe her group would've violated any fire code by eating in the restaurant and is disappointed by their response. How do you feel about it?
To hear more about the details of this troubling story, please watch the video below and be sure to SHARE it with your friends on Facebook!
Footage provided by KFOR Oklahoma City
Thumbnail Credit: Tribune – KFOR Oklahoma City