Principal Will Pay Students If They Stay Off Screens For 11 Days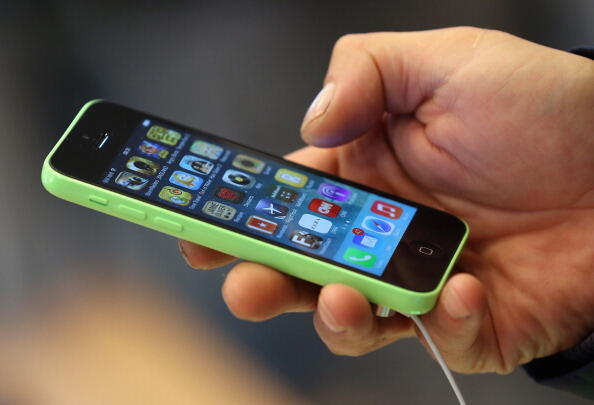 CREDIT: GETTY IMAGES
So it's come to this: The only way to break the hypnotic spell that SCREENS have on our kids is to PAY THEM.
A woman named Diana Smith is the principal at Washington Latin Public Charter School in Washington, D.C. And she's made an offer to the eighth and ninth graders for this summer: Anyone who avoids screens for 11 days will get $100.
Here's how it works. Every Tuesday this summer, she wants them to avoid EVERY screen. That means no phones, computers, video games, or TV. And they need two adult witnesses to certify that they went screen-free.
If they do that for all 11 Tuesdays this summer, she'll give them $100 out of her pocket. And there are 160 students eligible, so if they ALL do it, she'll be out $16,000 . . . but she's betting that no more than 50 of them even try.
She says she's doing it because, quote, "I have become increasingly uncomfortable with the ubiquity of the phones in their lives. I don't like when teachers bribe their students . . . but I do think they need help with this particular relationship."

Heard 5-8pm Central the Joe Pags Show has been a San Antonio staple and a fan favorite since 2007. Pags started his career in radio in 1989 in Palm Beach County, Florida before making his way to the TV anchor desk in Saginaw/Flint, Grand Rapids/Kalamazoo, and Lansing, Michigan then moving on to New York. From there he was called back to radio and landed at the Clear Channel Talk Flagship, WOAI in 2005. Pags has won multiple Associated Press awards for excellence in journalism in both Michigan and New York. Michigan Association of Broadcasting award-winner and has been cited by the US House of Representatives and the State of Michigan for his broadcasts following the attacks of 9/11. The show is nationally syndicated to more than 70 stations and is seen on NewsmaxTV nationally. Along with his syndicated daily show, Pags hosts Premiere's nationally syndicated "The Weekend w/Joe Pags." Pags is a member of Talkers Magazine's "Heavy Hundred," and his show was recently named to the NewsMax list of the most influential local talk shows in the country.