Oregon To Allow "Not Specified" Gender on Driver's Licenses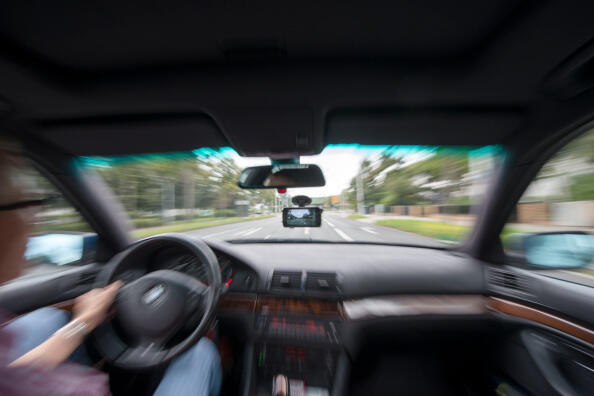 CREDIT: GETTY IMAGES
Oregon on Thursday (June 15th) became the first state in the country to allow residents to list "not specified" for gender on driver's licenses and identity cards. Under the rule approved by the Oregon Transportation Commission, people who choose the option will have an "X" on their license or ID card instead of "M" or "F". The Oregon DMV said the decision to have a "not specified" gender option came after a Multnomah County judge last year allowed a Portland resident to legally change from female to "non-binary" gender.
Hayley Gorenberg of Lambda Legal, a national organization that advocates for LGBT civil rights, said that when people's appearance doesn't seem to match their gender on ID cards they, quote, "endure insults and psychological trauma that could largely be averted if they had an option to use a gender marker that does not contradict who they are." The organization also said that people have been harassed and even assaulted after presenting IDs that don't match their gender identity or expression.

Heard 5-8pm Central the Joe Pags Show has been a San Antonio staple and a fan favorite since 2007. Pags started his career in radio in 1989 in Palm Beach County, Florida before making his way to the TV anchor desk in Saginaw/Flint, Grand Rapids/Kalamazoo, and Lansing, Michigan then moving on to New York. From there he was called back to radio and landed at the Clear Channel Talk Flagship, WOAI in 2005. Pags has won multiple Associated Press awards for excellence in journalism in both Michigan and New York. Michigan Association of Broadcasting award-winner and has been cited by the US House of Representatives and the State of Michigan for his broadcasts following the attacks of 9/11. The show is nationally syndicated to more than 70 stations and is seen on NewsmaxTV nationally. Along with his syndicated daily show, Pags hosts Premiere's nationally syndicated "The Weekend w/Joe Pags." Pags is a member of Talkers Magazine's "Heavy Hundred," and his show was recently named to the NewsMax list of the most influential local talk shows in the country.