Lawsuit Claims Trump Can't Block Critics From Following Him on Twitter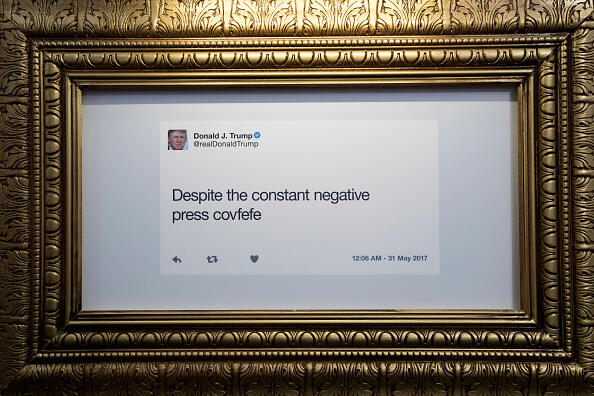 A federal lawsuit was filed yesterday (July 11th) that charges it's unconstitutional for President Trump to block critics from following him on Twitter. The suit was filed by the Knight First Amendment Institute and cites seven people who were blocked by Trump after criticizing him on his personal @realdonaldtrump Twitter account, which has 33 million followers, 14 million more than the official @POTUS account. One person, for instance, was blocked after posting on Trump's Twitter feed, "You didn't win the WH: Russia won it for you," another person was blocked after posting that Trump is a "corrupt, incompetent authoritarian, and yet another for posting an image of Pope Francis looking incredulously at Trump along with the statement: "This is pretty much how the whole world sees you." The lawsuit charges that blocking critics from Trump's account is an unconstitutional viewpoint-based restriction. It notes that Trump recently tweeted, "My use of social media is not Presidential -- it's MODERN DAY PRESIDENTIAL," that White House Press Secretary Sean Spicer said a month ago that Trump's tweets should be understood as official statements of the president, and that the National Archives has advised the White House that Trump's tweets must be preserved under the Federal Records Act. A federal judge in Washington, D.C., recently ruled that a local official's Facebook account was a public forum under the First Amendment, but higher courts haven't addressed the issue.

Heard 5-8pm Central the Joe Pags Show has been a San Antonio staple and a fan favorite since 2007. Pags started his career in radio in 1989 in Palm Beach County, Florida before making his way to the TV anchor desk in Saginaw/Flint, Grand Rapids/Kalamazoo, and Lansing, Michigan then moving on to New York. From there he was called back to radio and landed at the Clear Channel Talk Flagship, WOAI in 2005. Pags has won multiple Associated Press awards for excellence in journalism in both Michigan and New York. Michigan Association of Broadcasting award-winner and has been cited by the US House of Representatives and the State of Michigan for his broadcasts following the attacks of 9/11. The show is nationally syndicated to more than 70 stations and is seen on NewsmaxTV nationally. Along with his syndicated daily show, Pags hosts Premiere's nationally syndicated "The Weekend w/Joe Pags." Pags is a member of Talkers Magazine's "Heavy Hundred," and his show was recently named to the NewsMax list of the most influential local talk shows in the country.