81% of Dads Say Mother's Day Outshines Father's Day . . . and Their Familie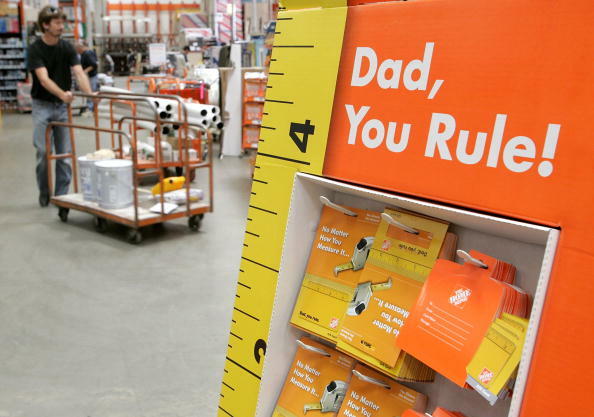 CREDIT: GETTY IMAGES
Father's Day is Sunday. And you REALLY should do something to celebrate it, because no, your dad is NOT cool with you blowing it off.
According to a new survey by Retail Me Not, 81% of dads say they think Mother's Day outshines Father's Day. And . . . they're not wrong.
70% of women and kids admit that dads will get less of an acknowledgement on Sunday than moms did last month. And 49% say Father's Day, quote, "is not a big deal" in their family.
The survey also found people who ARE getting their dad something plan on spending an average of $38 less than they spent on their mom.
And the most common gift they're planning to get is . . . a card.

Heard 5-8pm Central the Joe Pags Show has been a San Antonio staple and a fan favorite since 2007. Pags started his career in radio in 1989 in Palm Beach County, Florida before making his way to the TV anchor desk in Saginaw/Flint, Grand Rapids/Kalamazoo, and Lansing, Michigan then moving on to New York. From there he was called back to radio and landed at the Clear Channel Talk Flagship, WOAI in 2005. Pags has won multiple Associated Press awards for excellence in journalism in both Michigan and New York. Michigan Association of Broadcasting award-winner and has been cited by the US House of Representatives and the State of Michigan for his broadcasts following the attacks of 9/11. The show is nationally syndicated to more than 70 stations and is seen on NewsmaxTV nationally. Along with his syndicated daily show, Pags hosts Premiere's nationally syndicated "The Weekend w/Joe Pags." Pags is a member of Talkers Magazine's "Heavy Hundred," and his show was recently named to the NewsMax list of the most influential local talk shows in the country.