NBA Joins NFL in Warning Texas Against 'Bathroom Bill'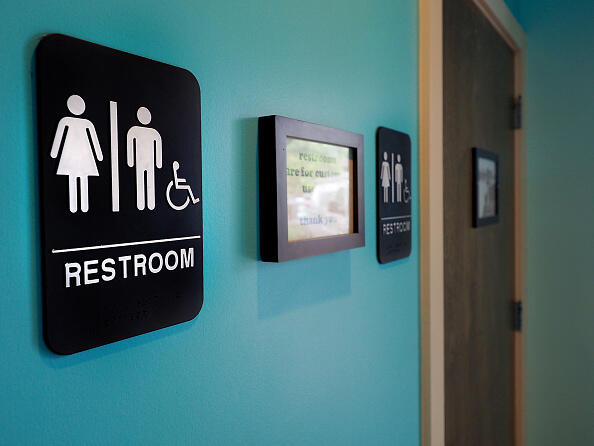 The National Basketball Association today joined the NFL in warning Texas that major events could be pulled from the state if the Legislature approves that bill restricting bathroom use to the gender on a person's birth certificate, News Radio 1200 WOAI reports.
The comment from NBA Spokesman Mike Bass comes on the eve of the league's All Star Game in New Orleans, which was moved from Charlotte North Carolina after the state passed a similar bill last year.
"We consider a wide range of factors when making decisions about host locations for league-wide events like the All-Star Game - foremost among them is ensuring the environment where those who participate and attend are treated fairly and equally," Bass said in a statemwne to Fox Business.
Bass says when making decisions about where to hold major events, several factors are taken into consideration, including how fans and athletes will be treated.
Gov. Abbott reacted strongly earlier this week to the NFL's threats to remove future Super bowls' from Texas, ordering the league to concentrate on 'running a football league' and let us run the state. He told Fox News Channel last night that if the NFL does that, he'll support a bill that would require football players to stand and put their hands on their hearts during the playing of the National Anthem, a reference of the NFL supporting 49ers quarterback Colin Kaepernick kneeing during the Anthem, something that was very unpopular in Texas.
A spokesman later said Abbott was 'joking.'
Lt. Gov Dan Patrick, who is the biggest backer of the bathroom bill, told a webcast earlier this week that threats of major events skipping the state if the bill is passed are overblown, pointing to the fact that the City of Houston nearly a year ago overwhelmingly approved a measure that essentially did the same thing in Houston that the bill now being debated in the Legislature would do statewide.
"Houston had the Super Bowl," Patrick said. "I don't know of one business that has not come to Houston since we stood up and said 'we don't want men in ladies rooms and we don't want boys and girls showering together in school."
Patrick also challenged the NFL to open the rest rooms in their own offices to anybody who wants to use any restroom, and said the league, which has ownership stakes in all stadiums, to immediately open the restrooms in those stadiums to all people.
"They won't do it," he said.
IMAGE GETTY